Summers are in full-swing, temperature has risen to an extreme in this part of the world, it's ranging between 42°C and 46°C which is literally making people melt. While it's scorching heat, I'm still trying to find happiness and joys in what this season has to bring. The biggest of joys being fresh fruits, Peaches and Mangoes. And to beat that heat we made No-Churn Peach Ice Cream.
We get the best fruits in our country and Peaches are one of those fruits, that is flavorful, sweet, fresh and has a very tantalizing aroma, one of my favorites. It's so good that one of the highest-makeup brands has come up with a peaches eye shadow palette which smells like peach too (this was totally irrelevant) but you see how good peaches are?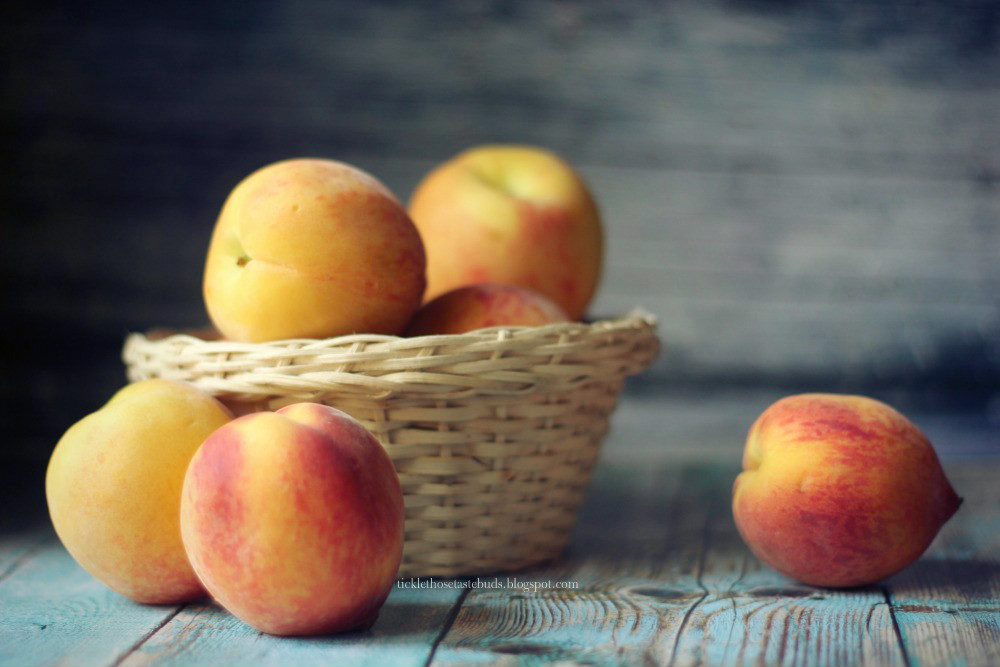 Fresh peach ice-cream is the perfect way to cool off this summer. I had been planning to make it for sometime now, but wanted to make it with less ingredients and also without any machine. So this recipe, is the simplest and the most delicious one because: It's a no-churn recipe (you don't need any machine) to make it, it's prepared with a few ingredients, it uses fresh fruit and it's really really smooth and delicious.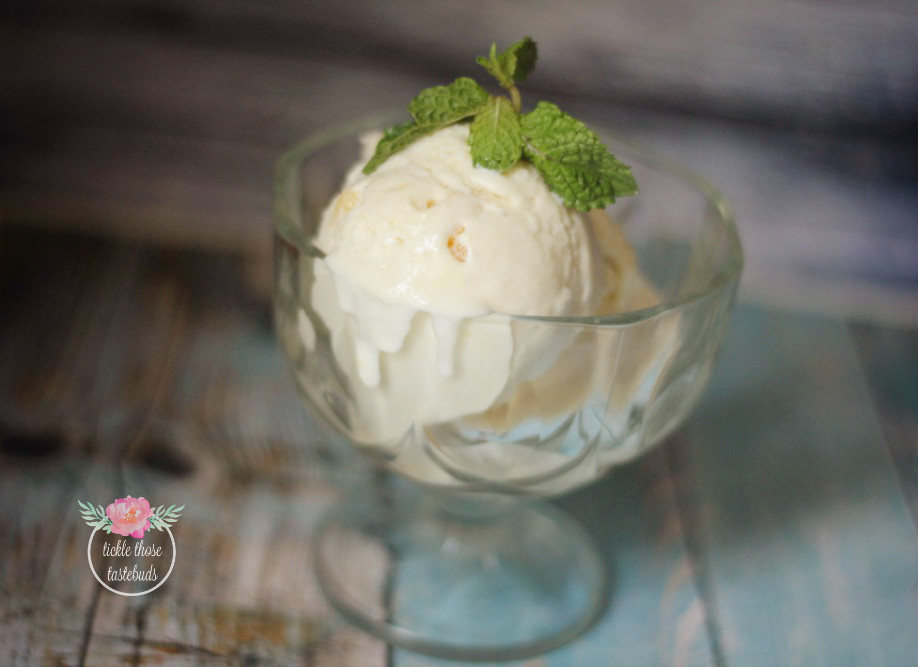 This simple and delicious homemade Peach Ice-Cream screams summer, so just get the most awesome fruit of the season and prepare this delicious summer treat right-away!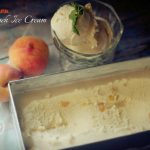 Print Recipe
No Churn Peach Ice-Cream with Candied Peach Chunks
No-Churn Peach Ice Cream! A smooth, delicious and easy ice cream with candied peach chunks, that too without any machine!A delicious treat to cool off this summer
Ingredients
1 1/2

Cups

Peaches

(peeled and chopped)

1/4

Cup

Granulated Sugar

1

Tbsp

Lemon Juice

2

Cup

Whipping Cream

1/2

Cup

Condensed Milk

1/4

Cup

Milk

2

Tbsp

Cornflour

1

tsp

Vanilla Essence
Instructions
In a prepping bowl, add 1/2 cup chopped peaches, sugar and lemon juice. Mix it all well, slightly press the peaches using the back of a spoon or fork. Place in the freezer until further use

Blend the remaining 1 Cup peaches in a blender until pureed. Keep aside.

In a bowl, whisk whipping cream, using an electric beater or a hand whisk until foamy. Add to it condensed milk and peach puree. Mix well

Mix milk and cornflour into a smooth paste, add this to the whipping cream mixture

Pour the prepared mixture in a plastic container or a loaf pan, cover and freeze for 1-2 hours

After 1-2 hours, add the candied peach chunks in the container and mix it well. Cover the container again and freeze for at least 6 hours or overnight

Indulge in the fruity goodness, your ice-cream is ready to serve
Notes
This recipe can be prepared with canned peaches. You can add almonds, pistachios or favorite nuts to it For candied peaches, you can cook the chunks of peaches with sugar for about 3 minutes, cool and then mix in the cream mixture for softer chunks If you're using a loaf pan for preparing the ice-cream cover it with the plastic wrap (cling film). Keep it covered if you're storing it after serving