Lahore – a city of rich cultural heritage and delectable cuisine. From street food to fine dining restaurants the city offers something to everyone. For foodies it's a complete culinary-adventure but where does one begin from? With so much variety and so many eateries to choose from, deciding what and where to eat can be a bit difficult but no worries, as
Foodpanda
brings you for the first time
Bites & Vibes Volume I
– coolest food market offering great food, great music and the perfect ambiance for an amazing food experience.
What makes you happy? Good food and nice ambiance, right? That's exactly what the Foodpanda Bites and Vibes Volume I is all about. It will take place for the first time in Lahore on November 12th, 2017 at Royal Palm Golf and Country Club. What makes this food market so different is – the idea! The idea behind this is simple yet effective and favors the foodies.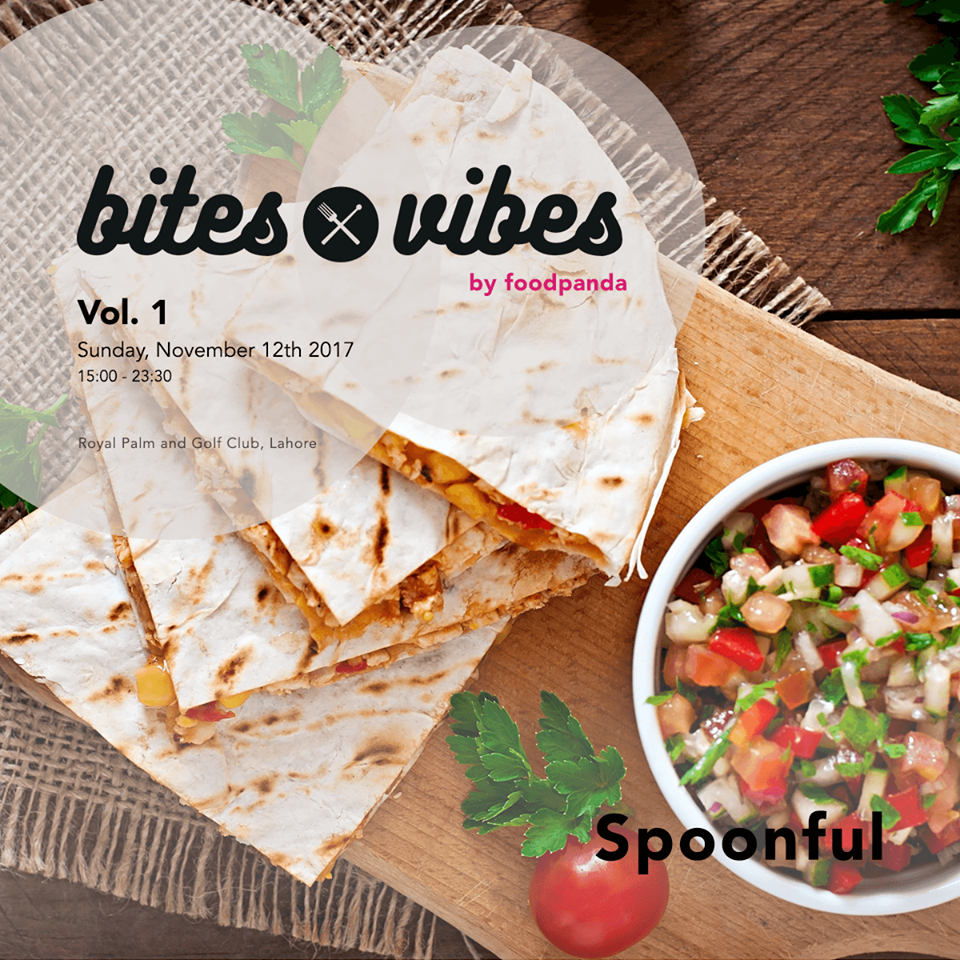 The Idea
The best restaurants from the Foodpanda portfolio will be presenting their specialty items with no dish costing more than PKR 200 how awesome is that? A day dedicated to delicious food and good music that is budget friendly too!
The Restaurants
Here's an amazing chance to try out the restaurants and taste some good food. On the list are:
Spoonful
Sarrak pe Karrak
Shut Up & Eat
Cravea
Maro Tandoor
The Waffle House
Galito's
Bamboo Union
Dessert Desire
Hakuna Matatata
Grab your Meal
Buffalo Wings and Rings
Popeye's Chicken
Dera Resturant
and Many More
You definitely, don't want to miss this culinary experience. Come over with your friends and family to enjoy the best bites and the best vibes.
All About The Bites and Vibes Volume I
When: Sunday, November 12th, 2017. It starts ate 3:00 PM
Where: Royal Palm Golf and Country Club
Entrance: Entry tickets are PKR 200 available at the door.
Facebook: https://www.facebook.com/events/1996920273928774/?active_tab=about