Happy 2017 y'all! I can't believe I'm posting after so long on the blog. The end of year 2016 and the beginning of 2017 has been quite eventful for me and that's what kept me away from the blog. BUT, for me it turned out to be a fun-filled, adventurous, vacationing year. A very sudden and unplanned trip to Bangkok & Hua Hin yet the most amazing experience exploring the big city and the luxurious beach resort.
I was traveling with my sister who had been to Thailand before and had a fair idea of the place already. As it was my first visit there my level of excitement was a bit higher (just like a kid in the toy store) Also for me the biggest attraction was to visit the luxurious beaches, although it was not part of the initial plan to visit any of the beaches, we somehow managed to add it in the plan – all thanks to my amazing brother-in-law (he's the best!)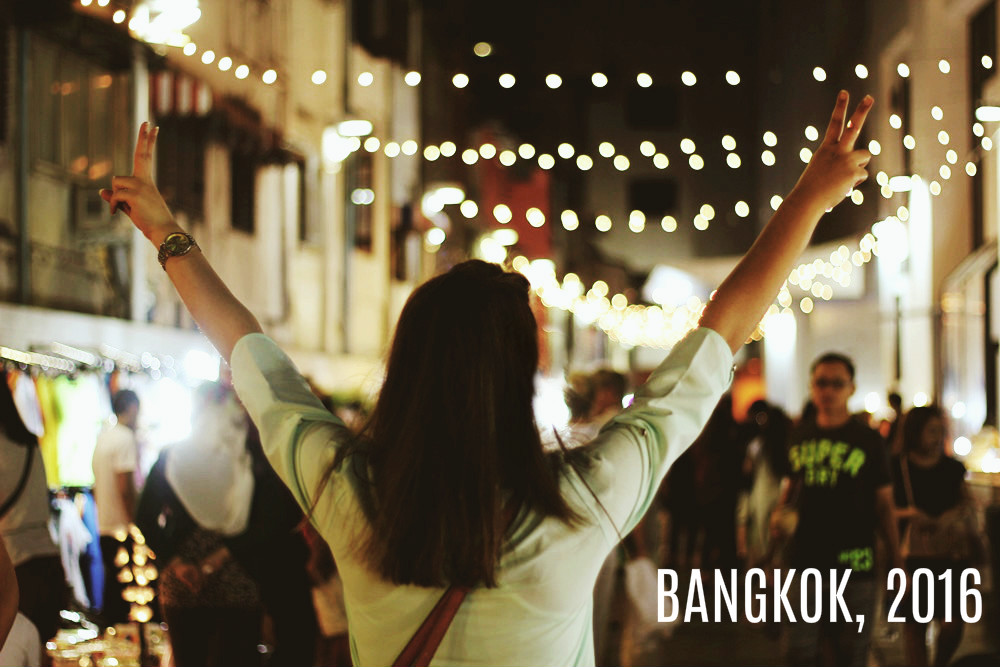 After spending 2 days in Bangkok and a fabulous stay at the Rembrandt Towers, exploring the city malls, street markets and Thai food we went for a seaside retreat on the weekend to Hua Hin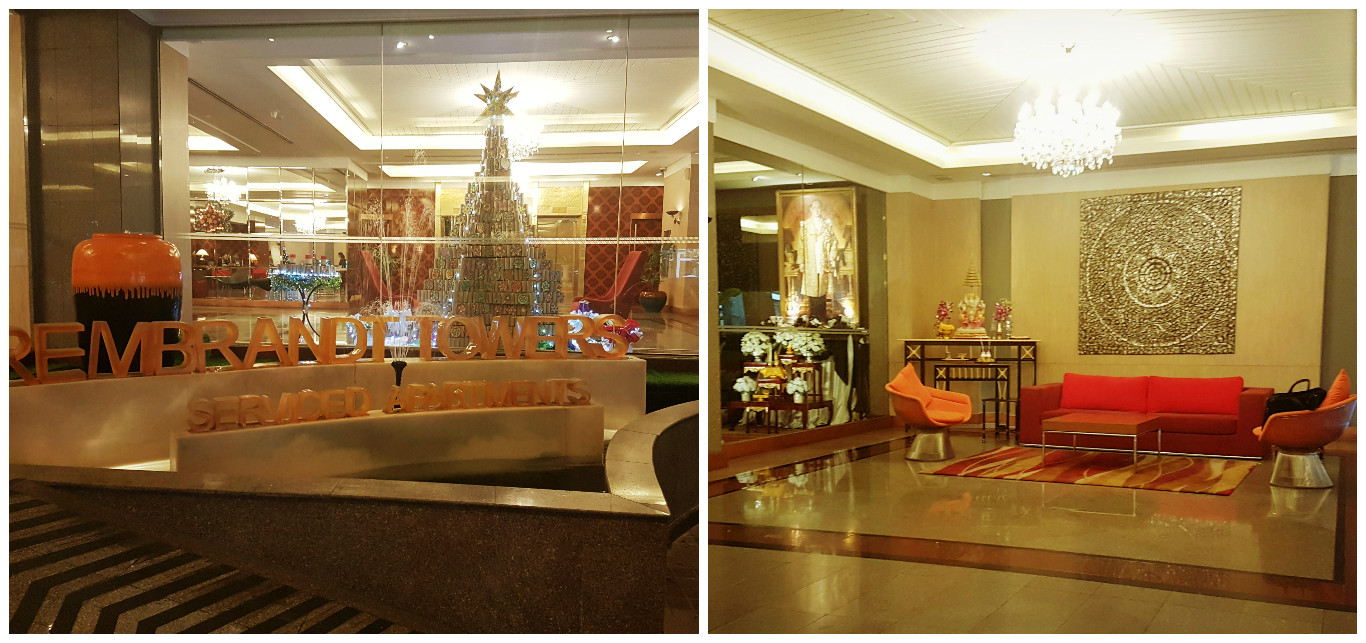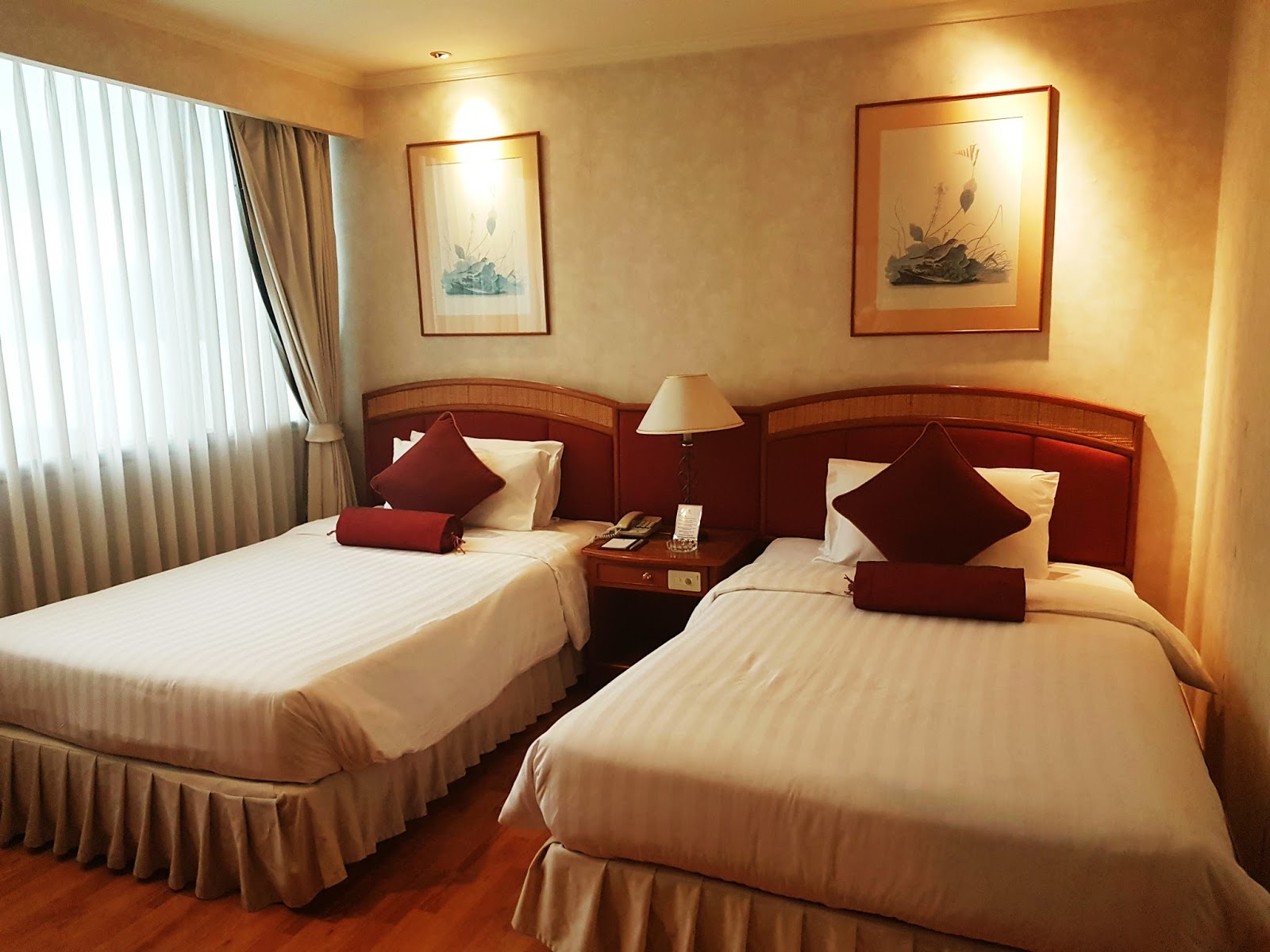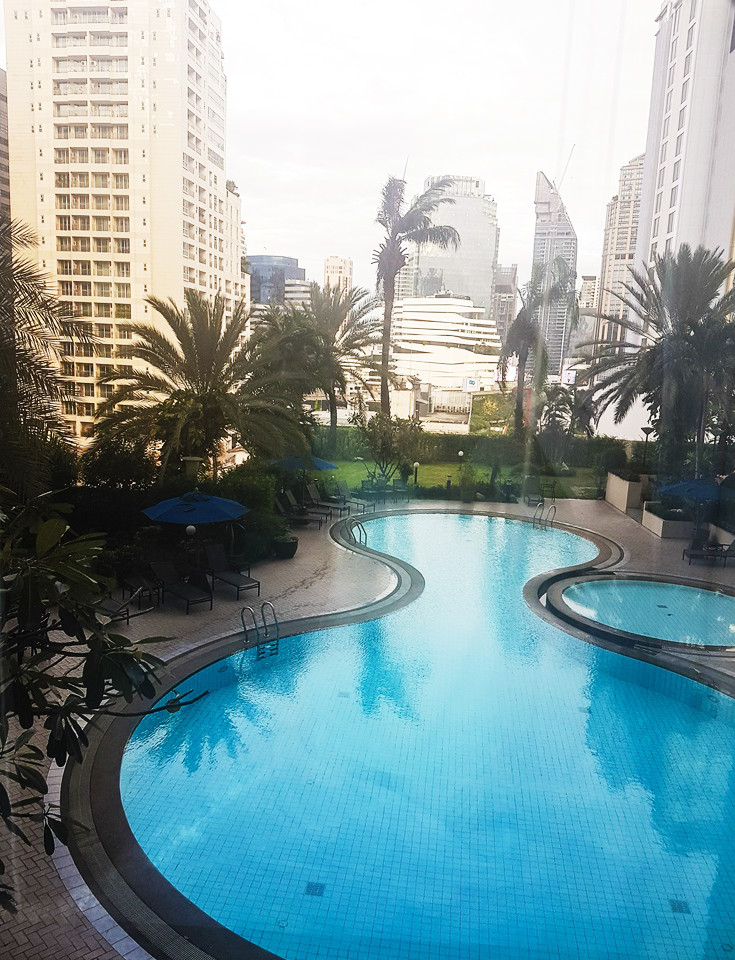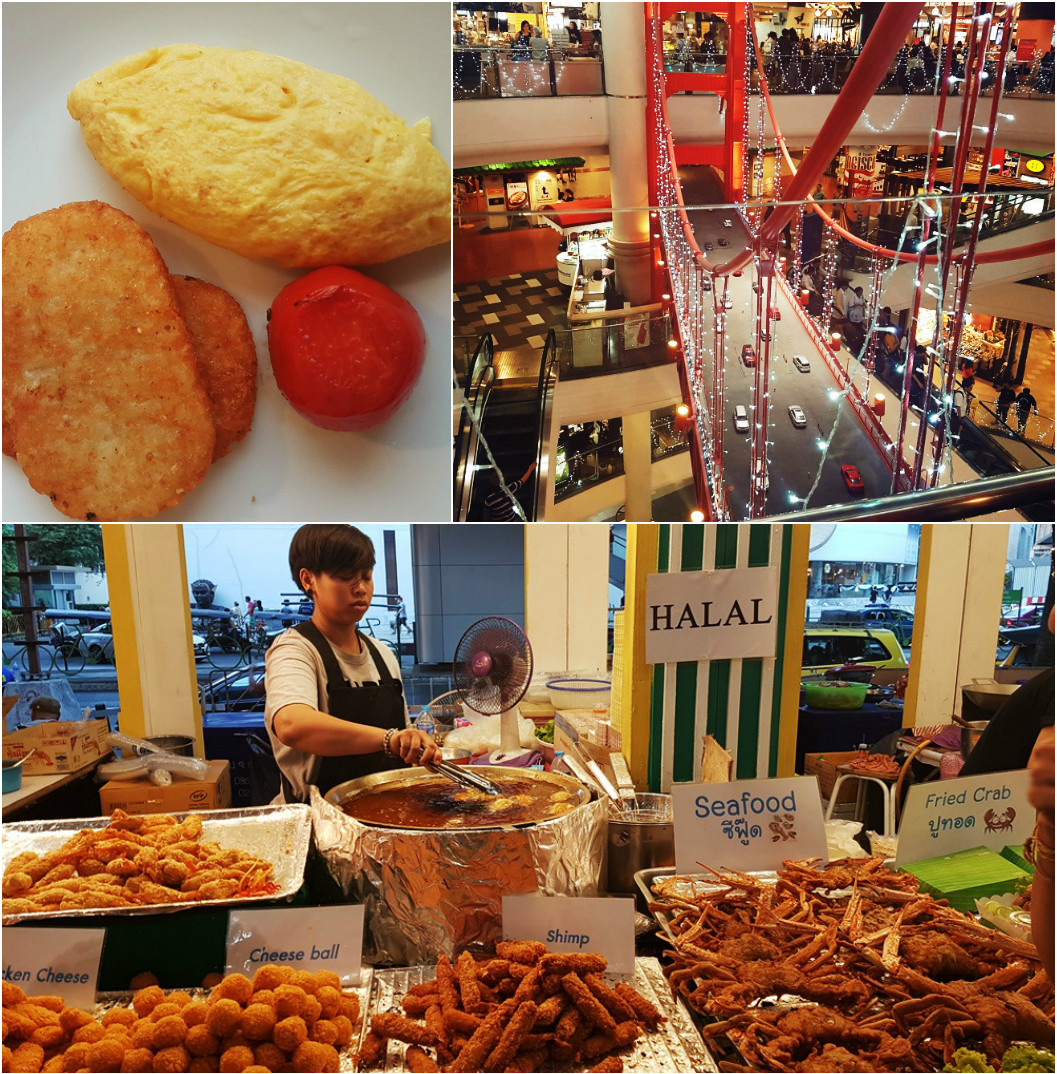 Hua Hin is one of the best known resorts closest to Bangkok, also known as Thailand's Royal beach resort, it is quite a popular place among its people and tourists.

We booked a cab from Bangkok to Hua Hin since the distance was only about 2-2.5 hours and we were traveling at night so we thought a personal cab would be the best choice. After a tiring day of walking in the malls and on the streets of Bangkok we had no energy to change transports so we decided on the cab, it was pricey but worth it. One cab from one destination to the other (no hassle at all).
After traveling for almost 2.5 hours we arrived at Lotus Villas & Resorts – a true resort concept. Far from all the hustle and bustle, up in the mountains, surrounded by tropical gardens and a 40m Olympic size swimming pool, it exudes luxury.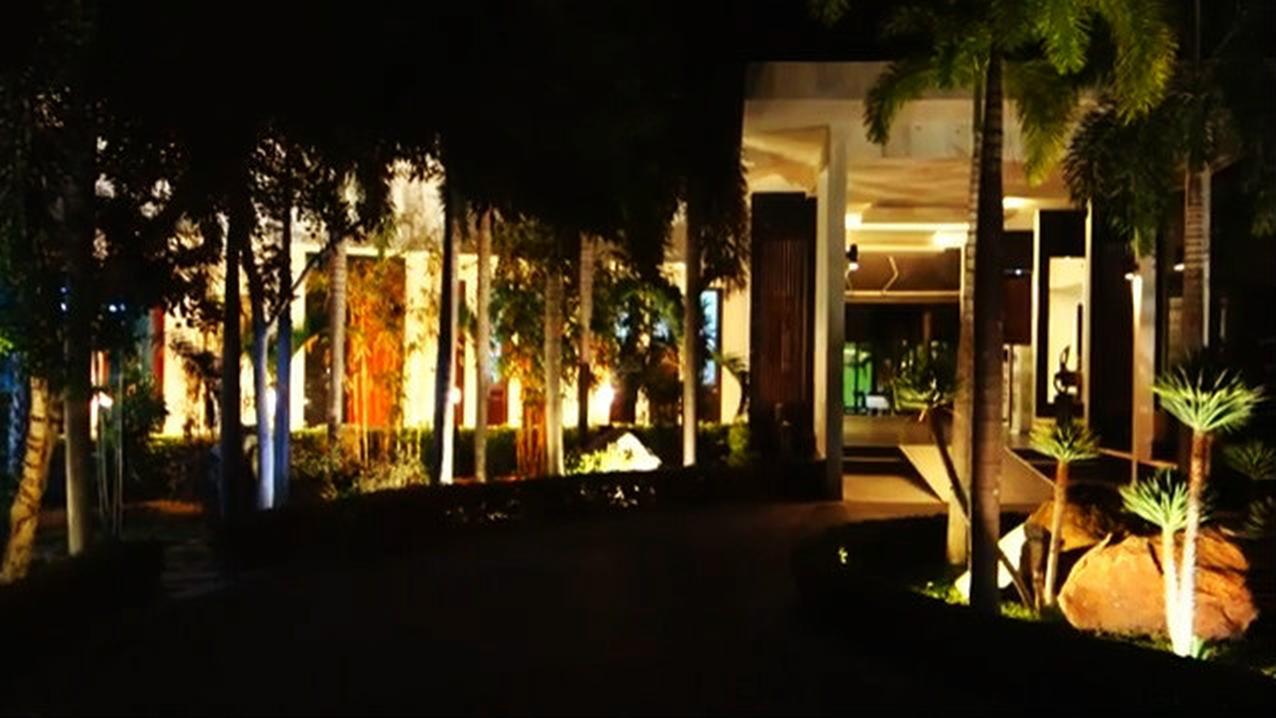 The moment we checked-in I fell in love with the place. Although it was night time still the place looked so serene and beautiful with warm lights under the palm trees, the calmness in the air, it felt so relaxing.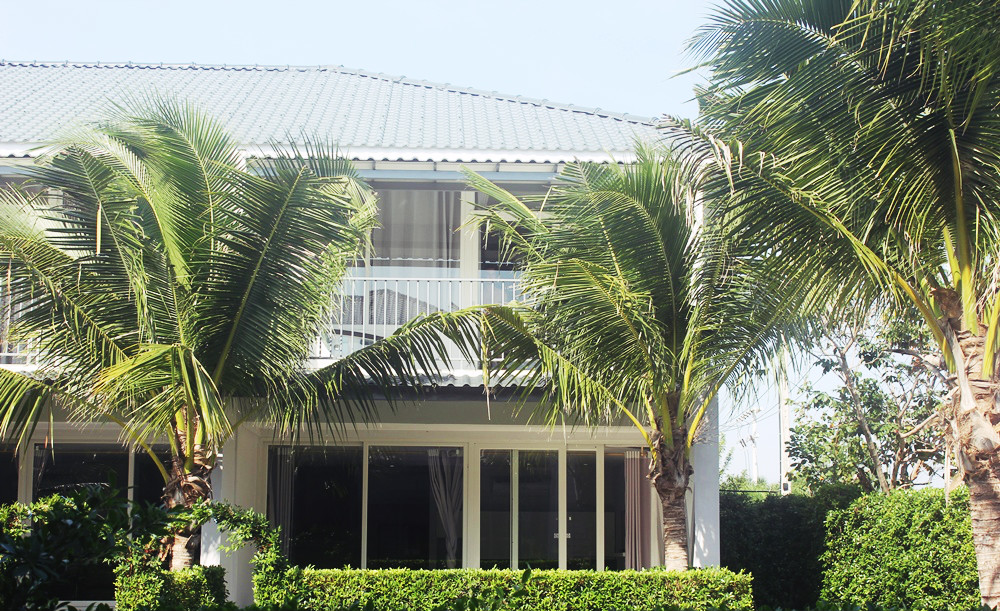 Our room was a Deluxe Suite with a private garden and direct access to outdoor pool (OMG!!)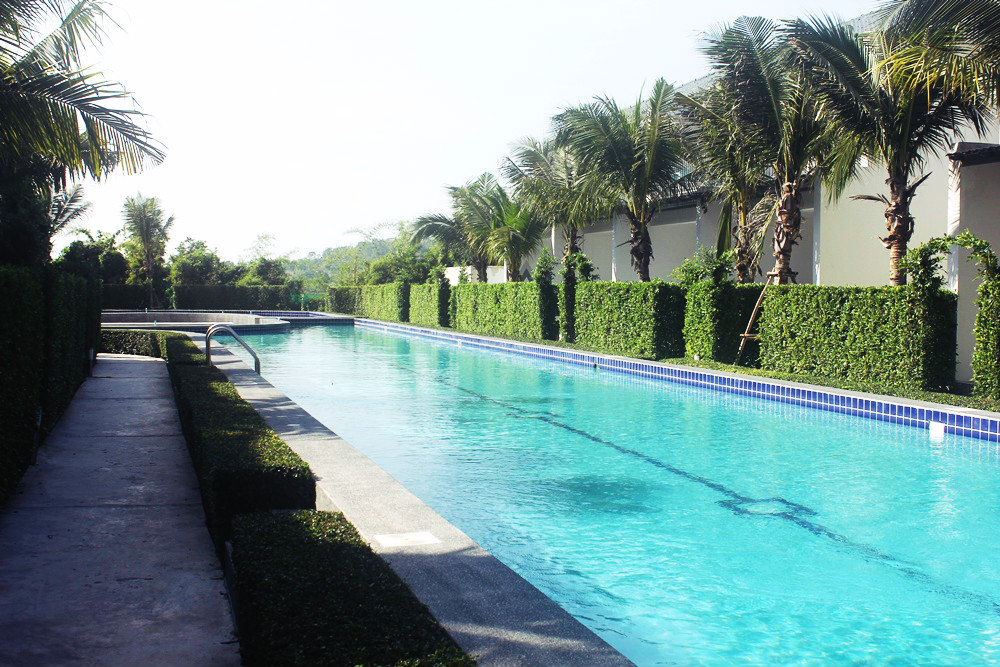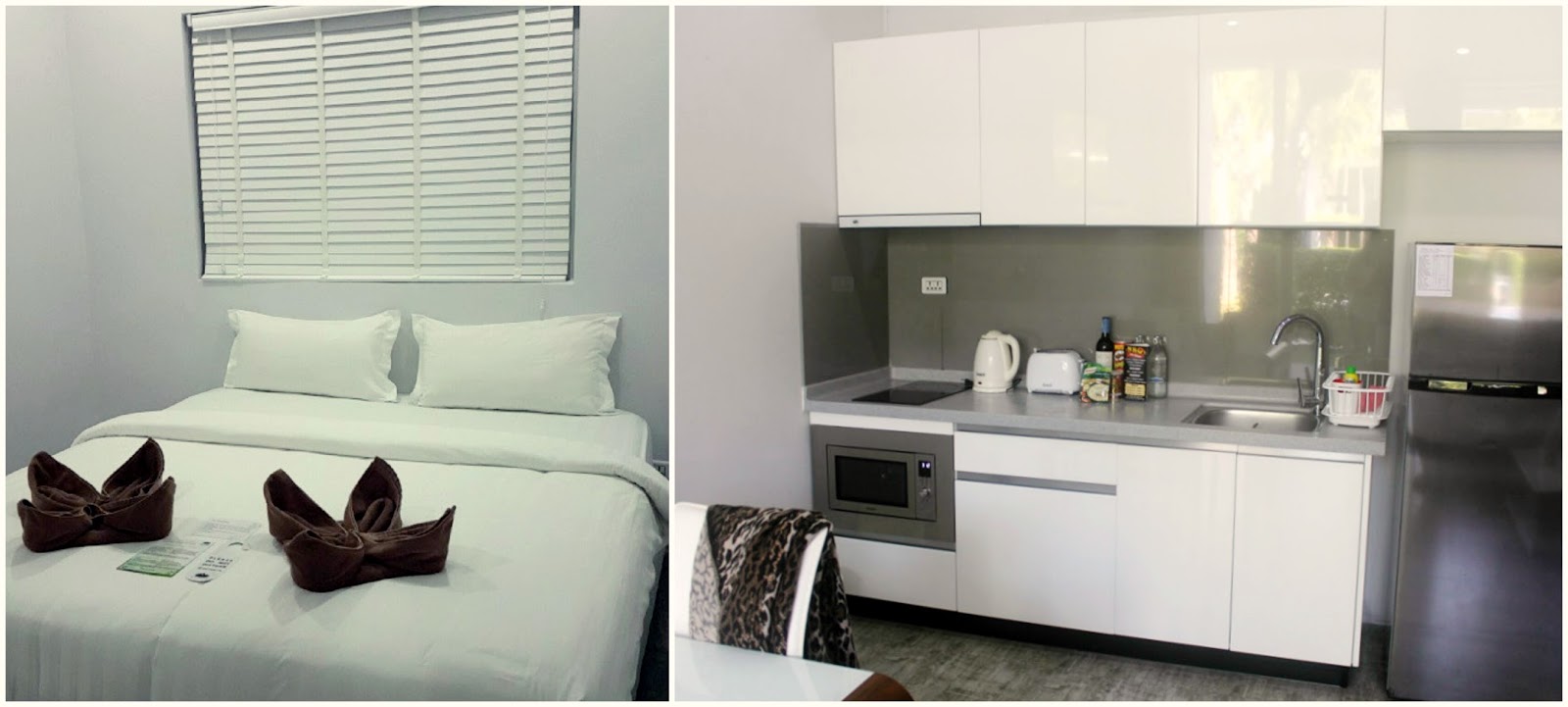 With it's thoughtful and modern design details and subtle colors – the place was giving true resort feels. The suite had a bedroom, a living area with full sofa bed, dining area and a fully equipped kitchen along with all other standard amenities.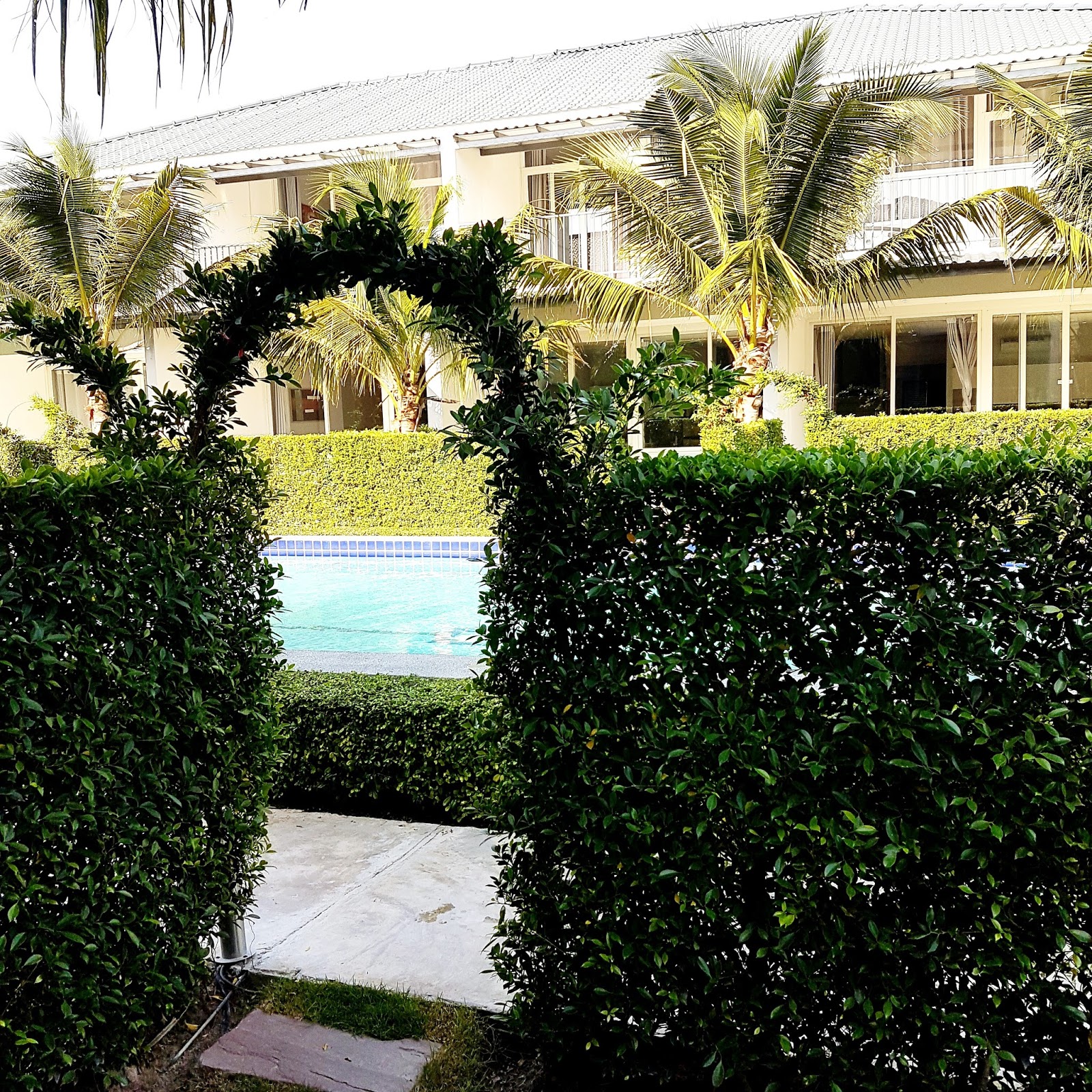 It was a very relaxing place indeed and an ideal one for honeymooners or couples and even for those tourists who just want to relax and unwind or are looking to have some "me-time" away from the city. The next morning we explored the resort a bit, made tea in our little kitchen, took pictures (loads of them), enjoyed tea in our private garden and were then ready to check-out. The staff at the resort arranged for our car that took us to our next destination.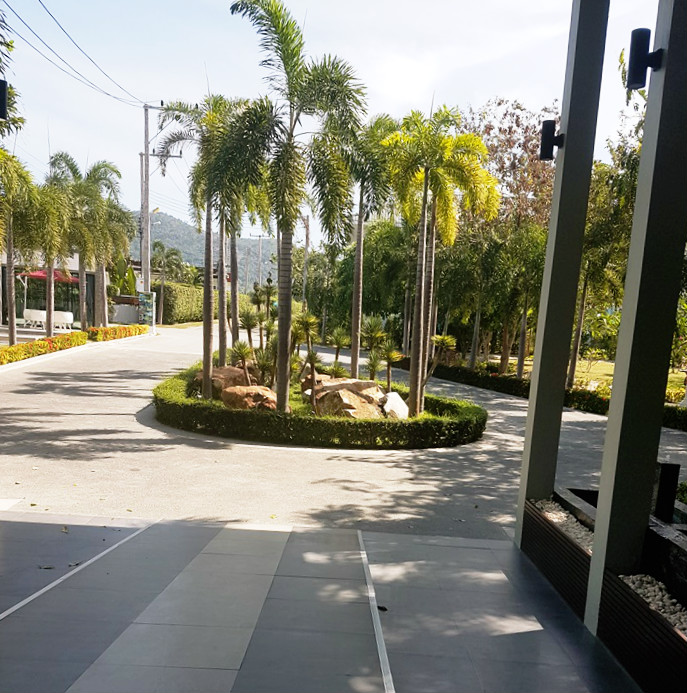 The weather was great, from what I had heard before the weather of Thailand is usually very hot and humid but in December it was not humid at all and in fact was very nice and pleasant specially in the evening. The cab dropped us at Dusit Thani Hotel in Hua Hin, where we were to meet my brother-in-law after 2 days of being in Thailand and this was the place where the couple (my sister and brother-in-law) finally reunited.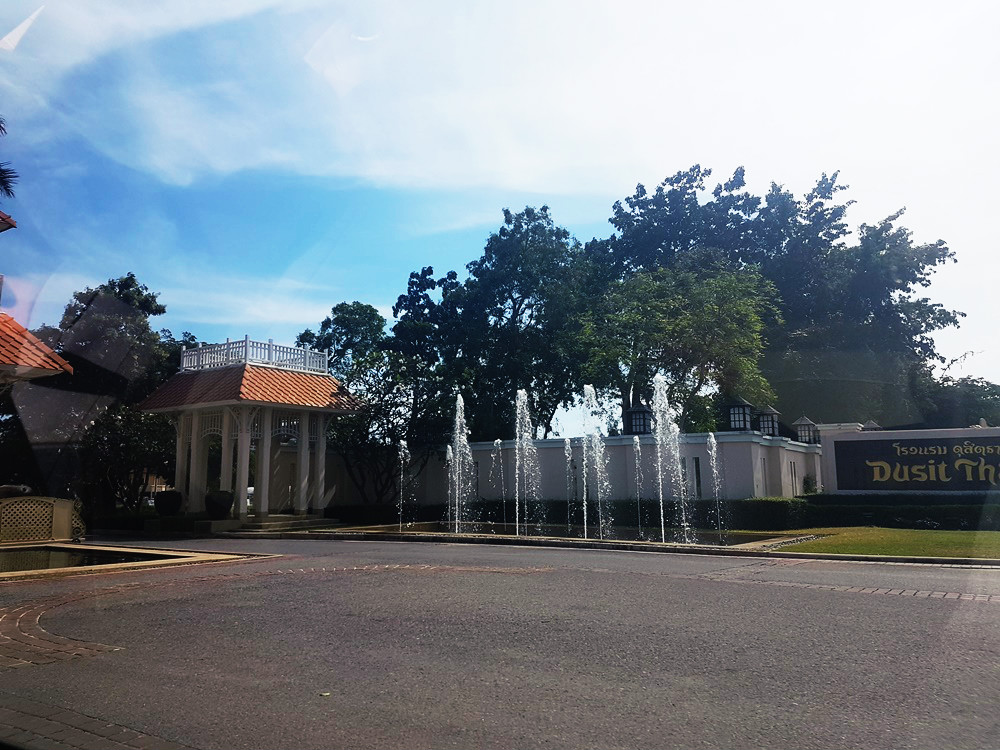 When our car was approaching the hotel front I was in awe, the place had such a grand entrance that even from the outside it felt so luxurious. I was so excited to see how it was from the inside and the moment we entered the hotel reception – I was in hotel heaven.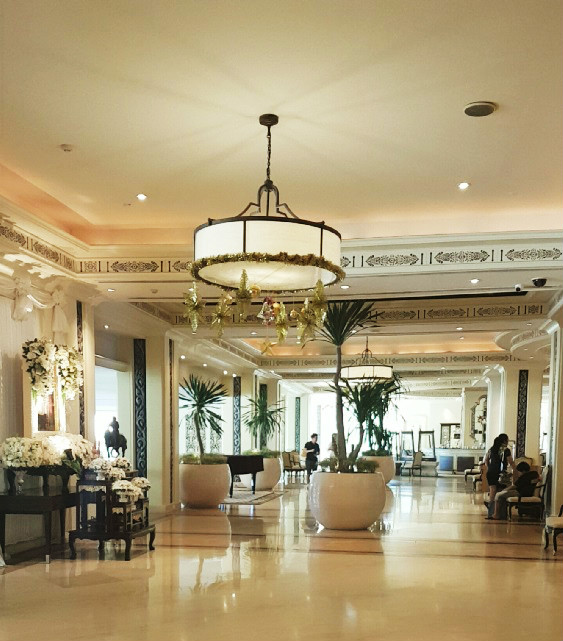 Dusit Thani Hua Hin is a fabulously located property with lush greenery around, overlooking the Gulf of Thailand, a private beach, two magnificent swimming pools, lily pond and tropical gardens. This hotel is swoon-level chic.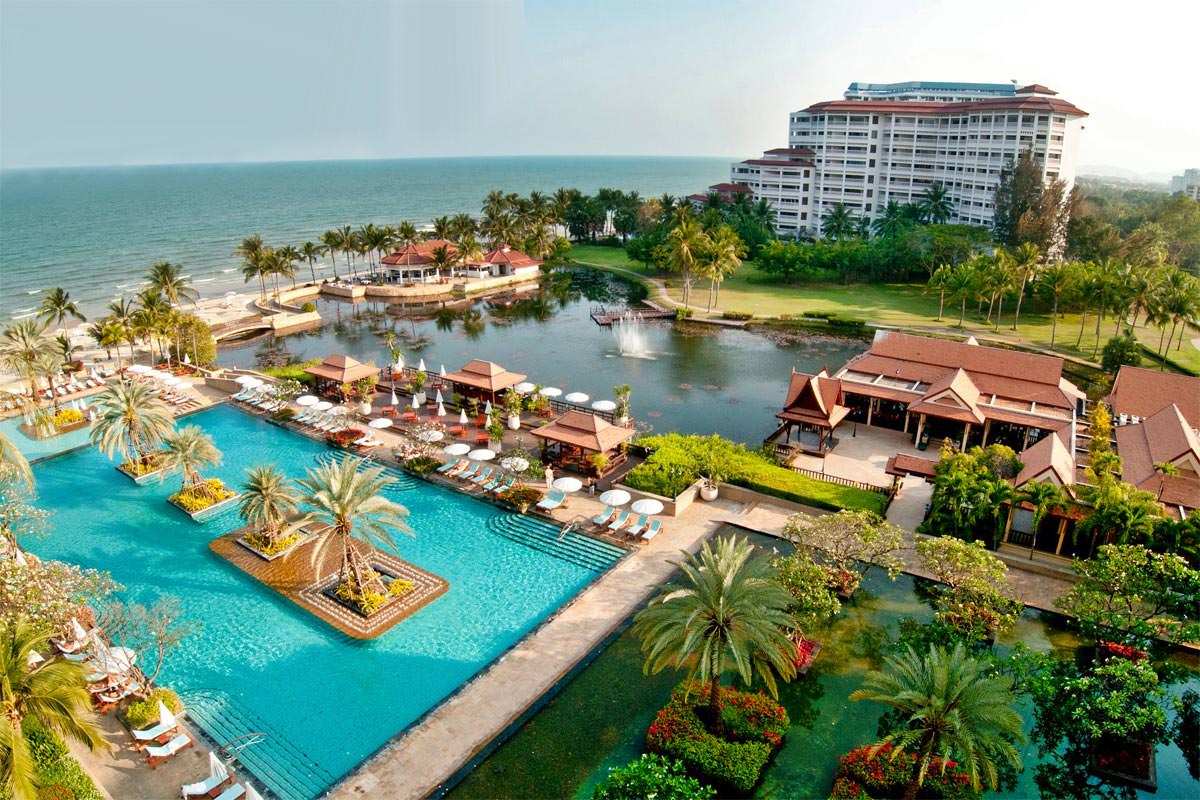 The hotel lobby speaks of the classic and traditional Thai designs combined with modern and contemporary aesthetics giving it a majestic grandeur. In the center of the lobby dangles a beautiful cascading, bejeweled chandelier.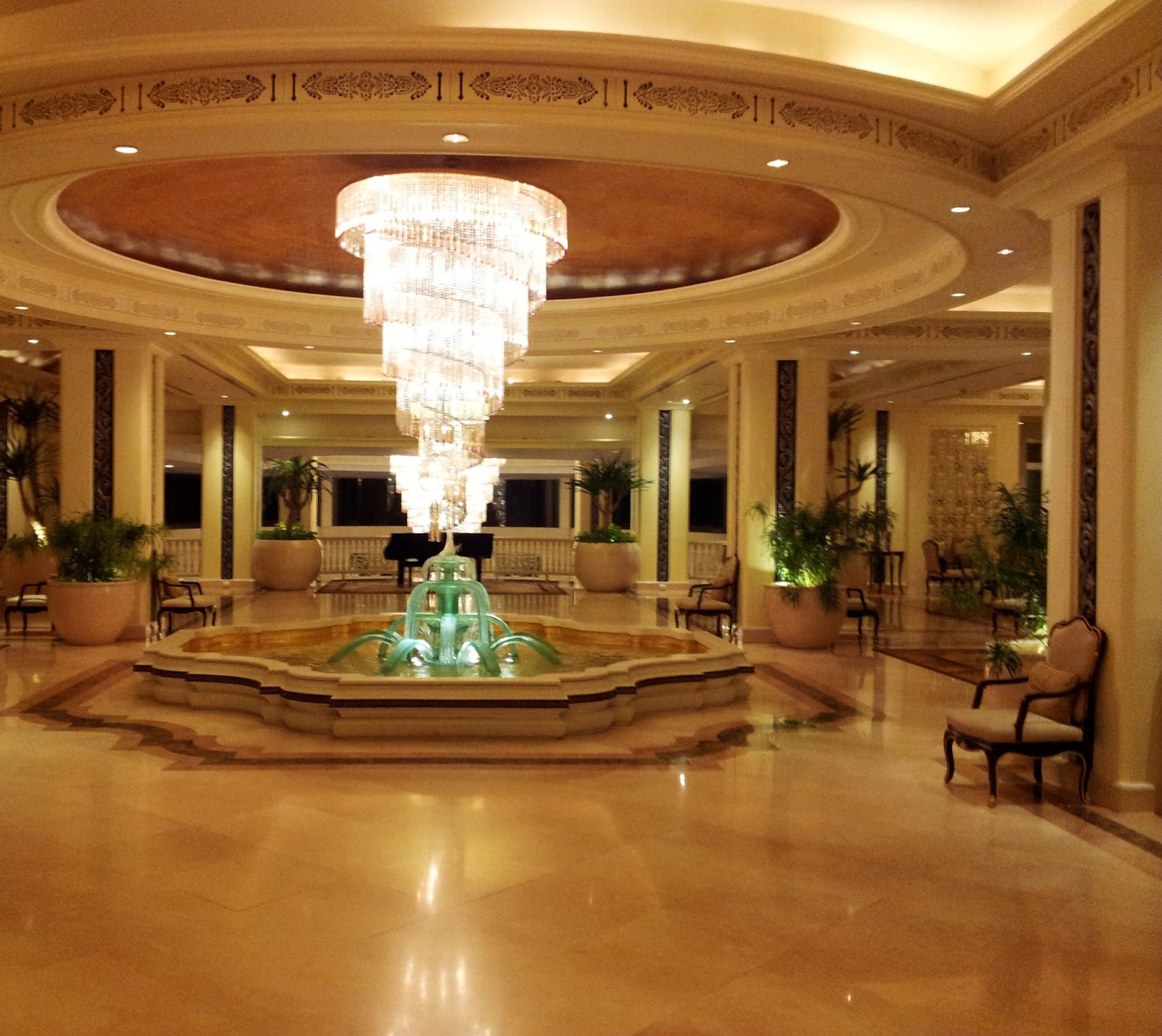 Our room was on the ground floor, it was the Lanai Room that had an extended private terrace area and a direct access to the pool, beach and the gardens. (I couldn't take pictures of the room while it was all-set, so here is the picture from Dusit Thani website)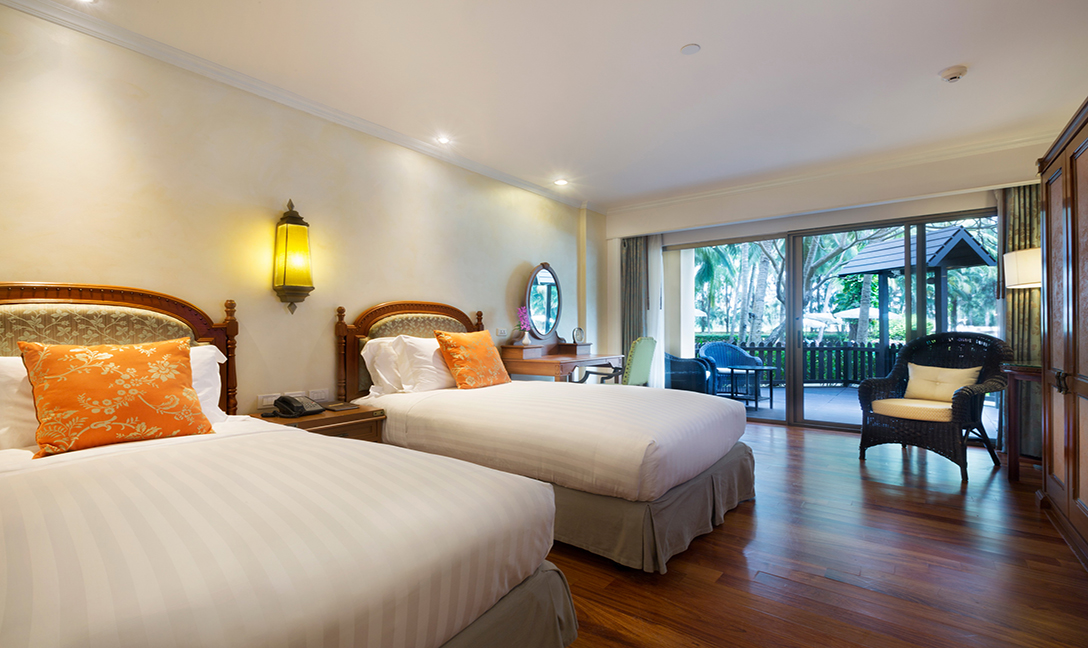 The room was very classically decorated resembling a Mediterranean villa retreat, with unique and subtle touches of Thai craftsmanship.
After exploring all the nooks and corners of our room we went out straight to the pool and the beach and My-Oh-My what a beautiful sight it was. Clear pools surrounded with pink bougainvillea, palm trees in the center and comfortable pool chairs – a perfect setting for a swim or a relaxing afternoon.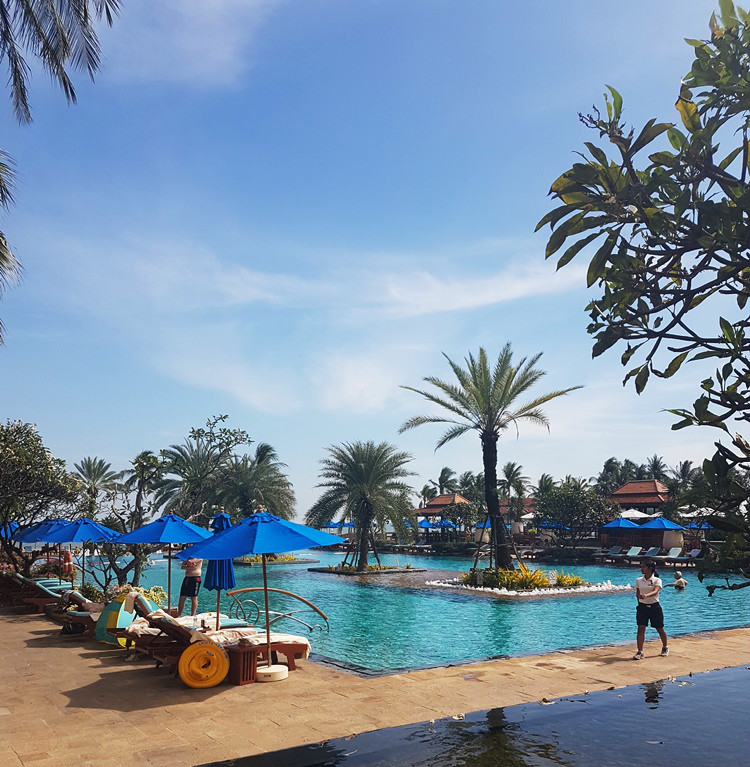 From the pool we went to the beach Finally! Finally! I got to visit the beach which was the highlight of my trip and my biggest attraction. The beach is quite a private affair at the hotel, giving it's guests the best beach experience as the guests staying at the hotel have access to it and is very well maintained by the staff. Unlike other sultry and tropical beaches of Thailand with turquoise waters and white sand , the beach in Hua Hin is brown yet quaint, has an endless shoreline and those wild waves – I was swooning.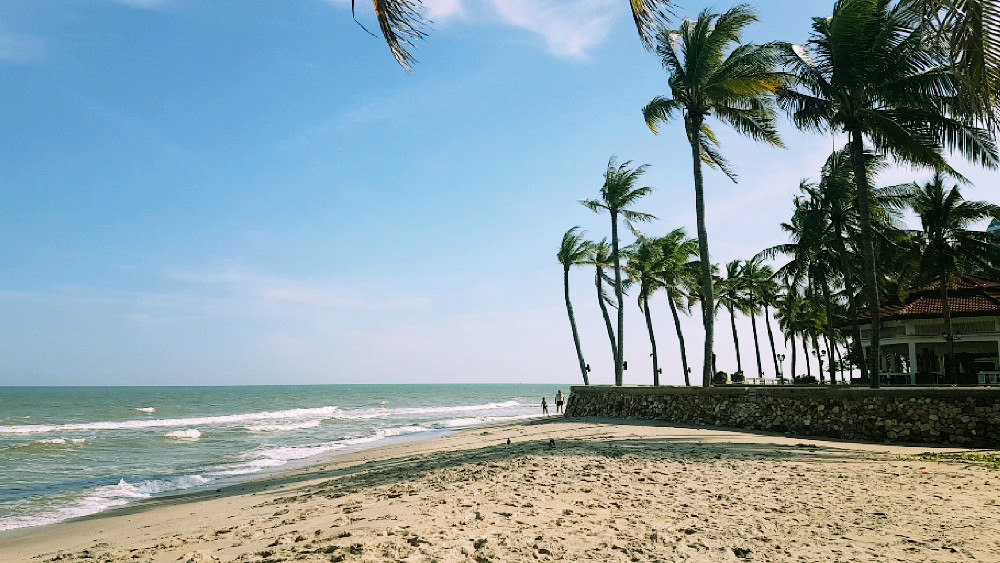 It was late in the afternoon and we were really hungry by now, so we went to one of the restaurant at the hotel named "The Restaurant" – it's an all day dining restaurant that serves traditional Thai favorites and International cuisine. The biggest attraction at the restaurant is the golden dome ceiling and it's 1920's-style crystal chandelier.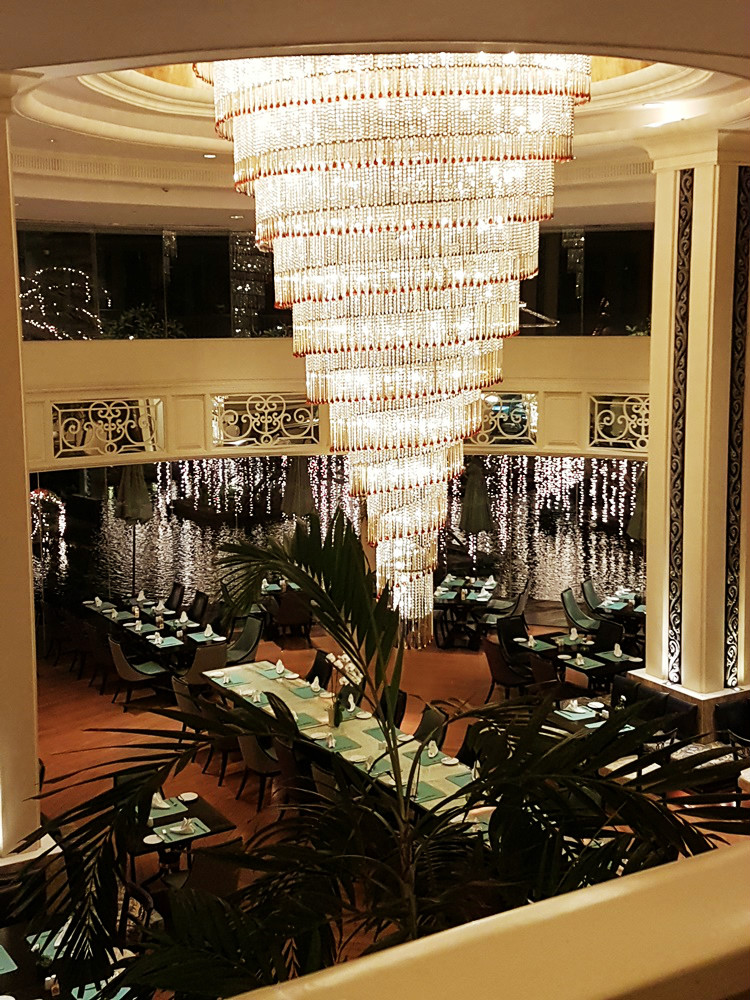 Instead of sitting inside at the restaurant we decided to sit outside so that we can enjoy our food with the beautiful view of hotel's ornamental pond.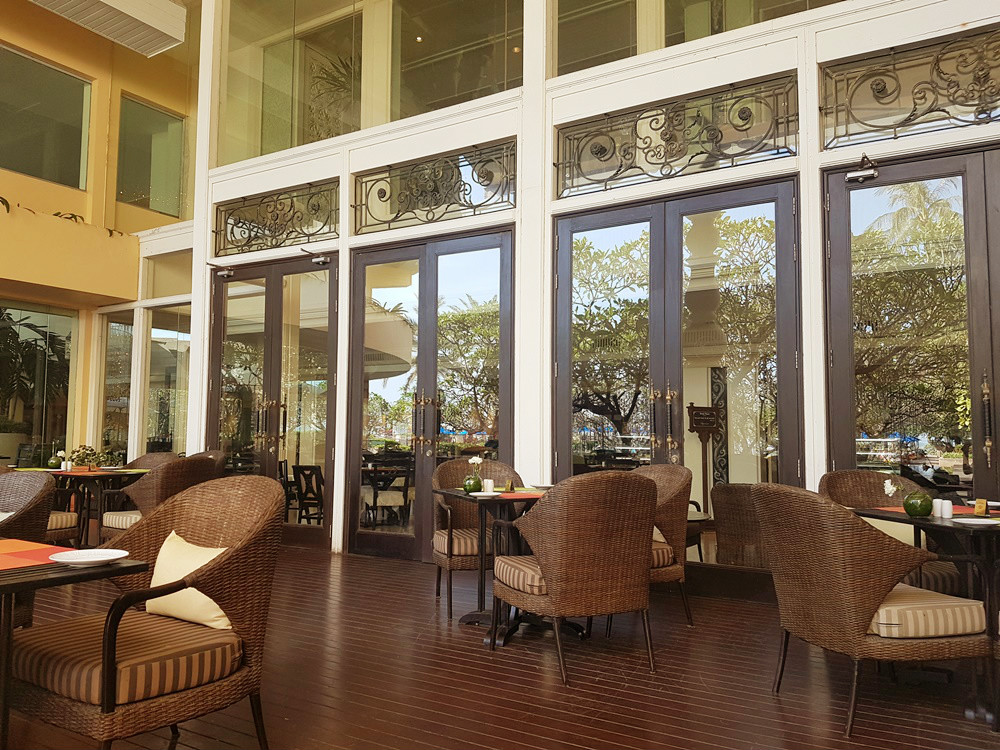 I ordered Pad Thai for myself and my sister ordered Margaretta Pizza, both dishes were so damn delicious!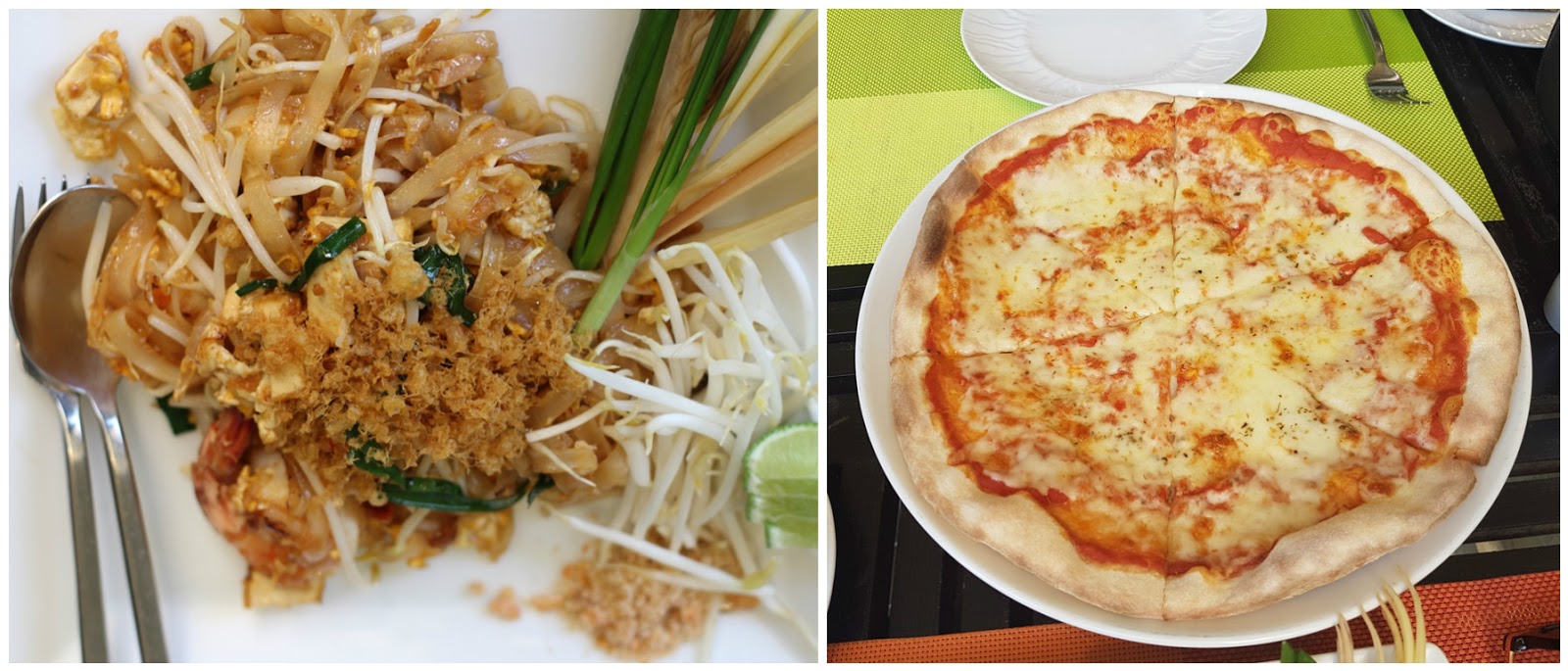 We also ordered tea after our meal because without Chai life is so incomplete.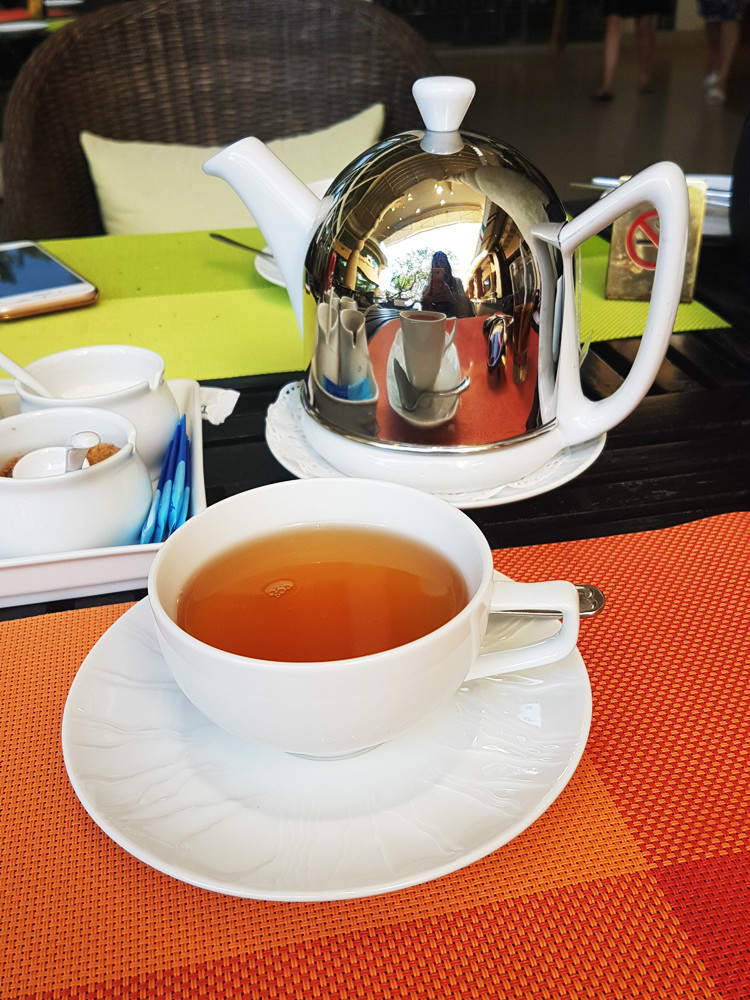 We spent the entire afternoon at the beach until the sunset. The salty air, high tides, beach waves all were glorious. I also collected some sea shells from the shore as a memory of having visited this glorious place.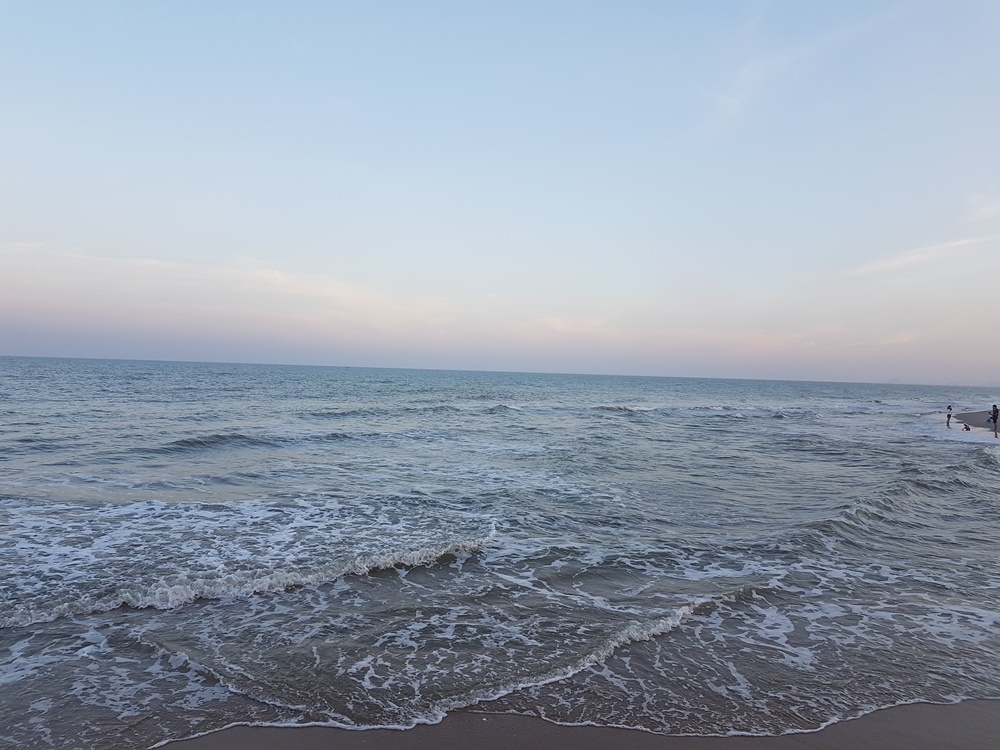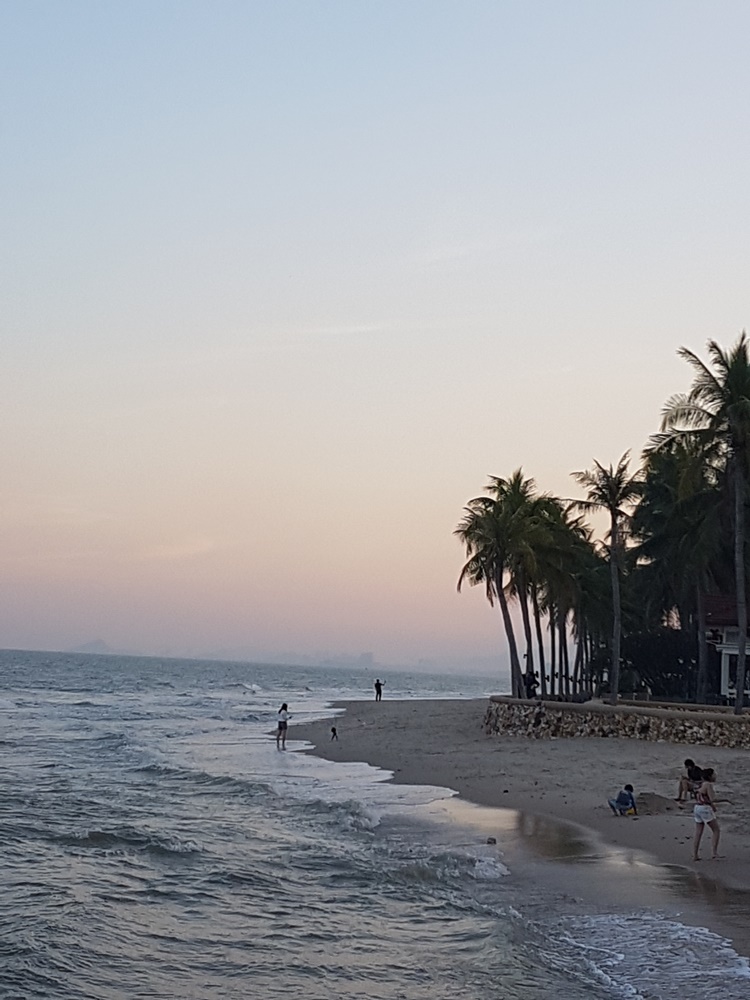 We rested for a bit and later in the evening went out to explore the market area of Hua Hin. We were not really up for shopping because we had a better experience in Bangkok so it was more of strolling the streets. Here we got to know about an Indian Restaurant Mehfil that served really good food so we went on to try it out.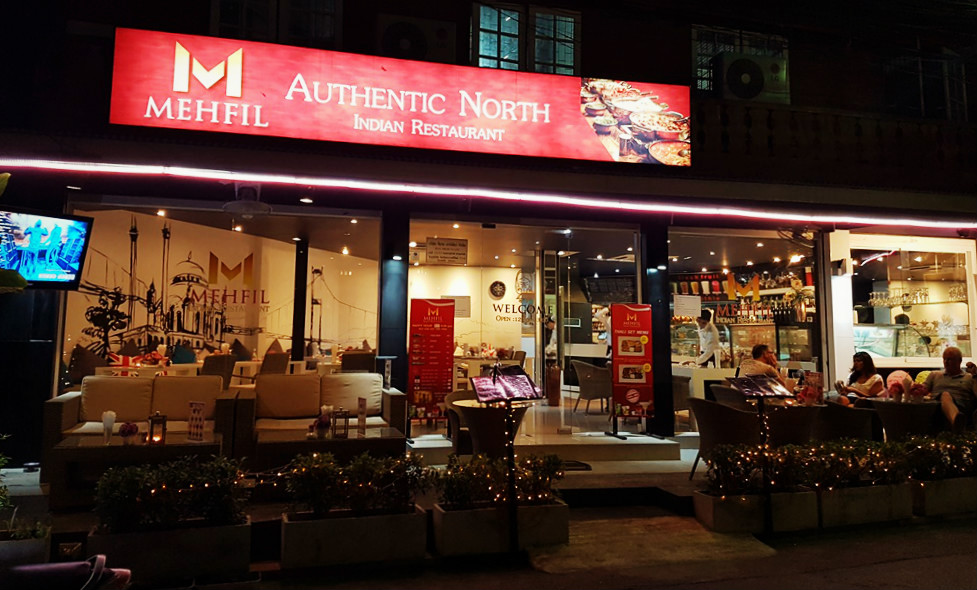 At the restaurant the first question we asked was if they served Karak Chai (Strong Tea) here and guess what they said YES! our faces lit up with delight and before ordering food we ordered tea!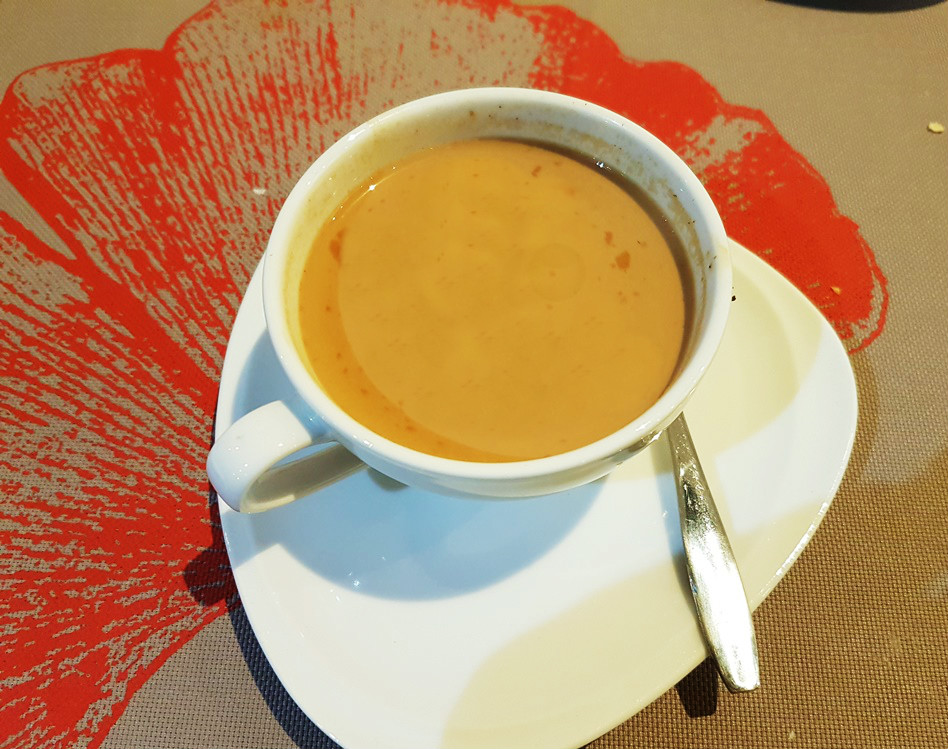 So we ordered their Tikka Masala and Chicken Seekh Kebabs with Roti. For starters they served us papadum (papad) with Indian condiments – pickled onion, green chutney, pickle and tamarind chutney. After that Chai, this place had my heart and the food was so so good.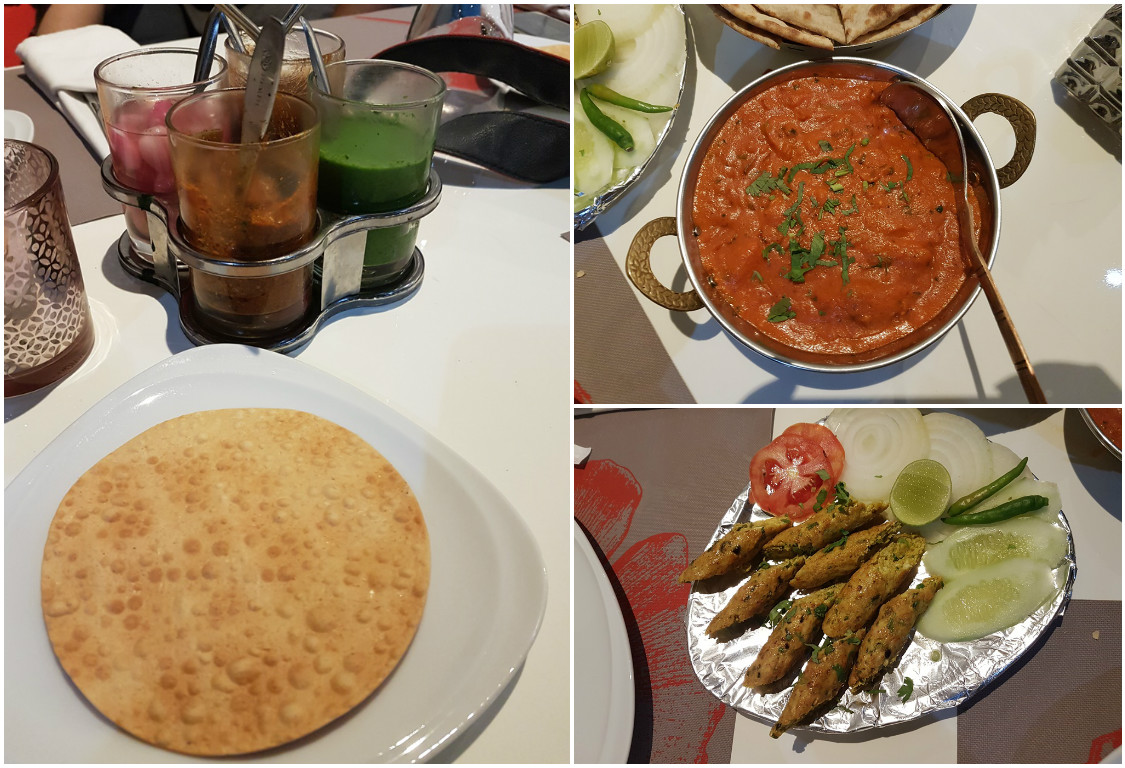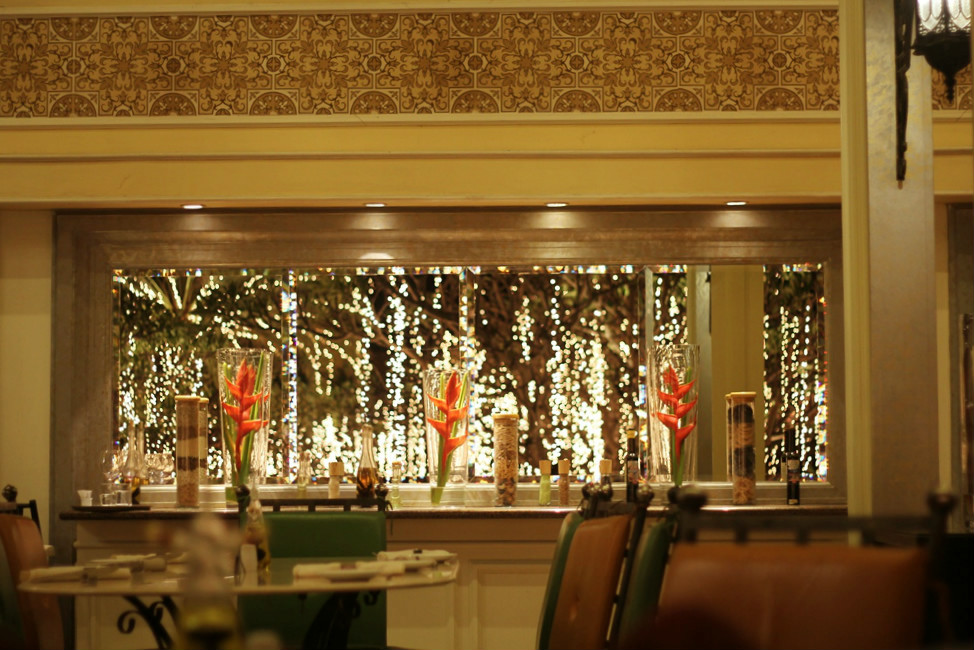 Dusit Thani at nigh time is a vision. The fountains at the hotel's gate and the lighting along the driveway illuminating the hotels architecture was breathtaking. The ornamental pond was lit up too and it looked even more amazingly gorgeous. I just wished I could stay there the entire night – it was that beautiful!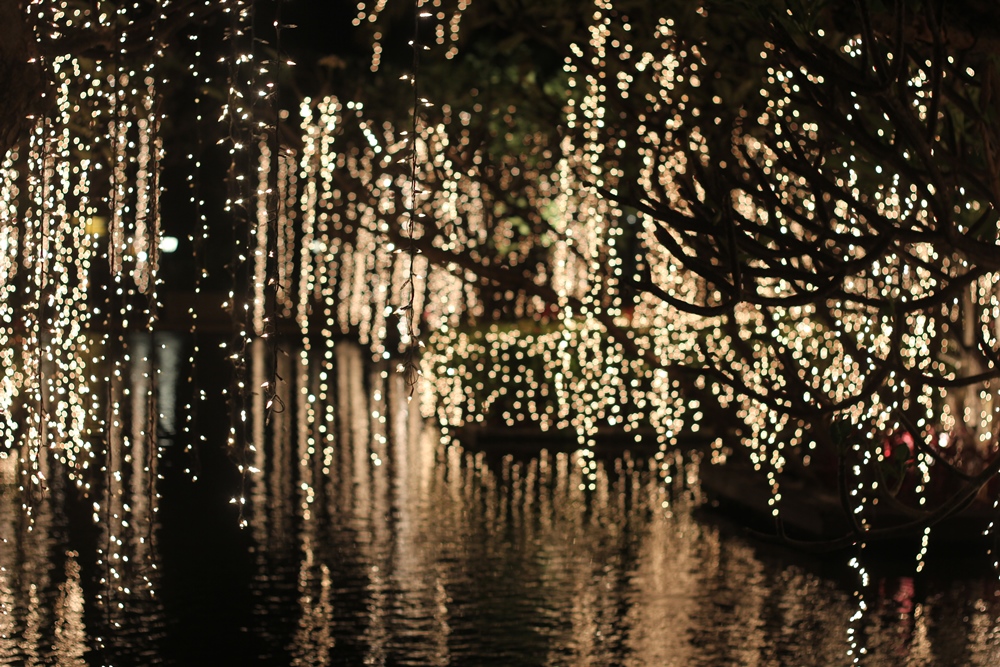 It had been a tiring day, the moment we reached our room we just went to bed – we were that tired. We missed the morning breakfast the next day but luckily the hotel had all day breakfast room service so we just ordered in.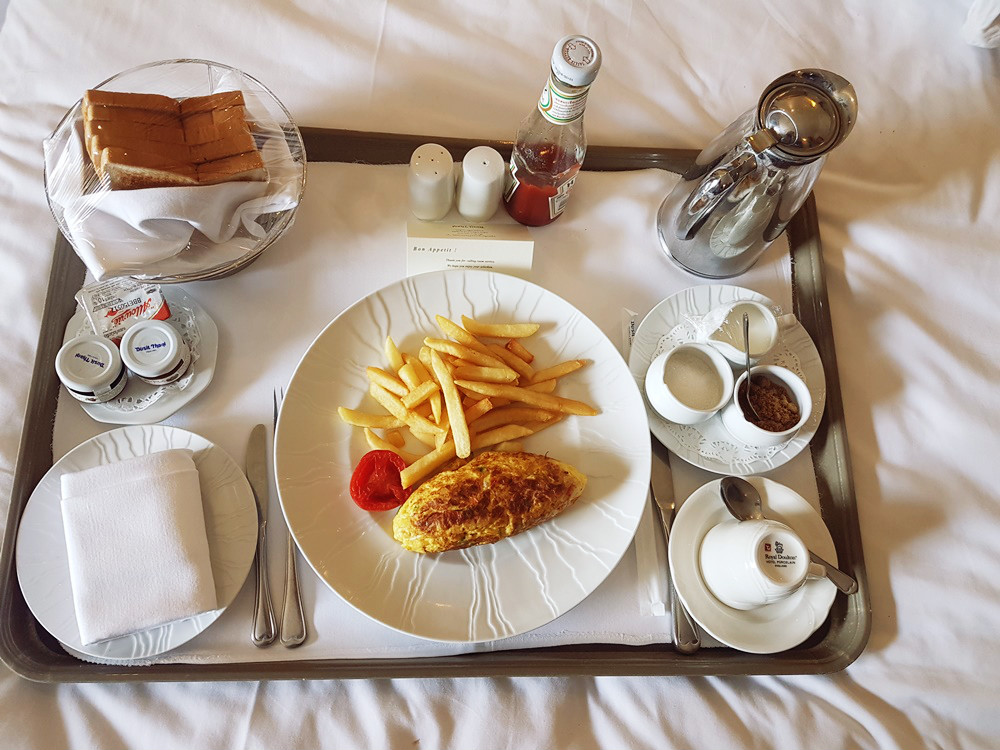 Before check-out we once again went to the beach and this time not for the view but for water sports. The hotel had a water-sport center that facilitated with all the activities. While we took selfies at the beach my brother-in-law enjoyed jet skiing. We then checked-out and took a shared van back to Bangkok.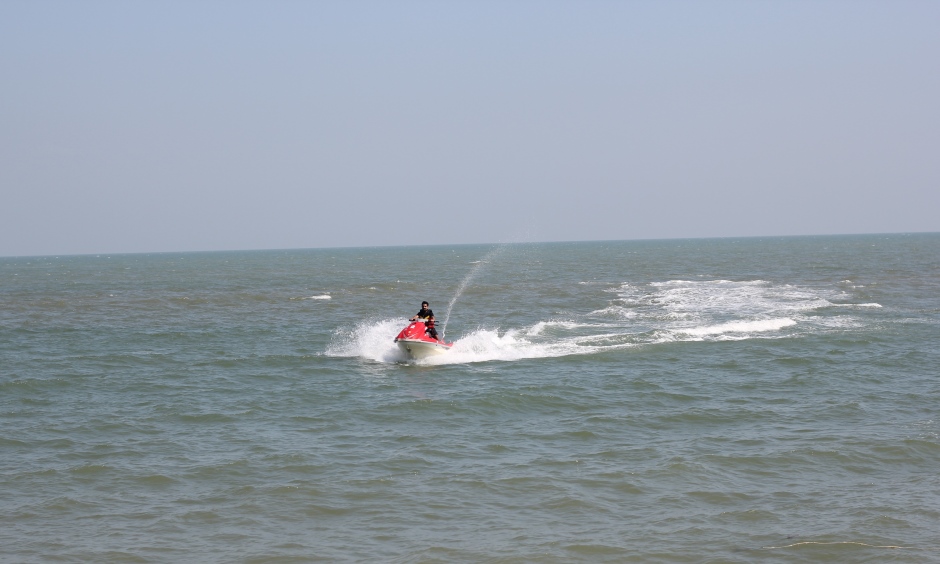 I really savored this luxurious beach getaway on the weekend and had not imagined it would turn out to be so amazing but it did! I have no regrets of not visiting the popular beaches of Thailand as for me the experience in Hua Hin was just great. And I really can't imagine a more perfect place for a beach getaway than Dusit Thani Hotel and Lotus Villas & Resorts, both uniquely different but giving the best of both experience and comfort.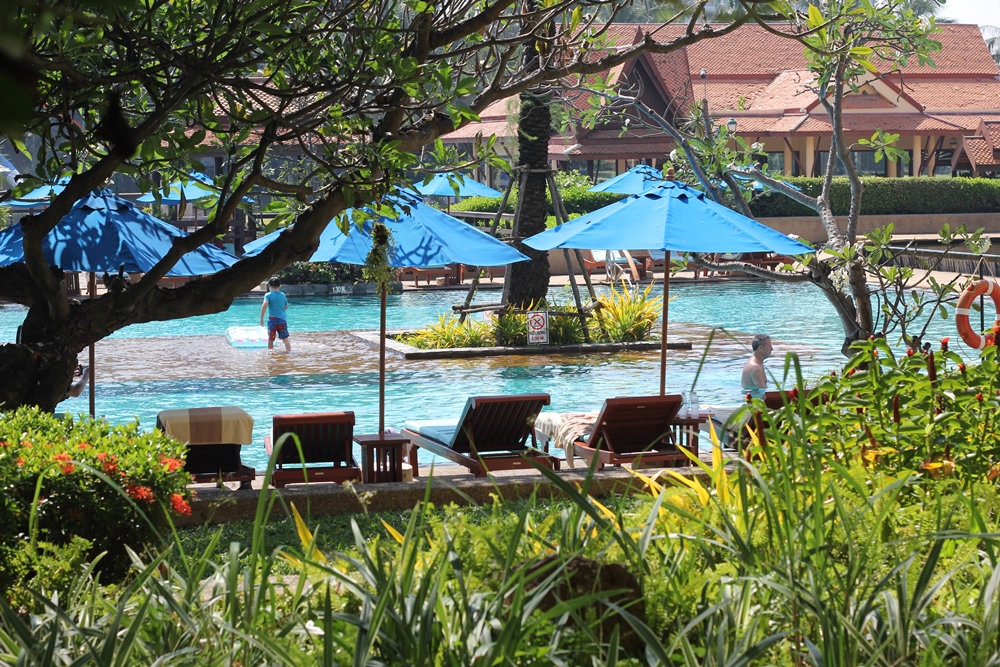 I've decided, whenever I feel I've reached the age of retirement in life (which I don't think I will )I'll come and stay at this particular hotel – Dusit Thani, Hua Hin and spend my time at it's beach and pools and dine at it's exceptional restaurants (it's all in my head already!).
Hua Hin has left an impression on me. If I ever visit Thailand again I'm definitely coming back to this beautiful accommodation to relax and unwind.