While we all believe in making our everyday a Perfect Day but owing to our everyday busy schedules involving work or school perhaps we easily get caught up in our day-to-day routines. We are so occupied with all these daily routines that often we find it difficult to make time for the things we love doing and enjoy, such as going for an early morning brisk walk, watching a late night show at the cinema, grabbing a meal from the newly opened restaurant, reading a good book till late at night or relaxing at the spa!
Every once in a while we wish for that one day for ourselves (Ok! I wish for it every day) but completely fine – right? Or I just wait for the weekend, but again got so much to do on the weekend and there we go back to those routine tasks.
But just imagine if you have one blissful day all for yourself, without any family responsibilities, without work or any obligations of the world. How would you spend that day – Your Perfect Day? Pssst…. Here's what My Perfect Day would be like, all for myself – Just Me.. Me.. Me!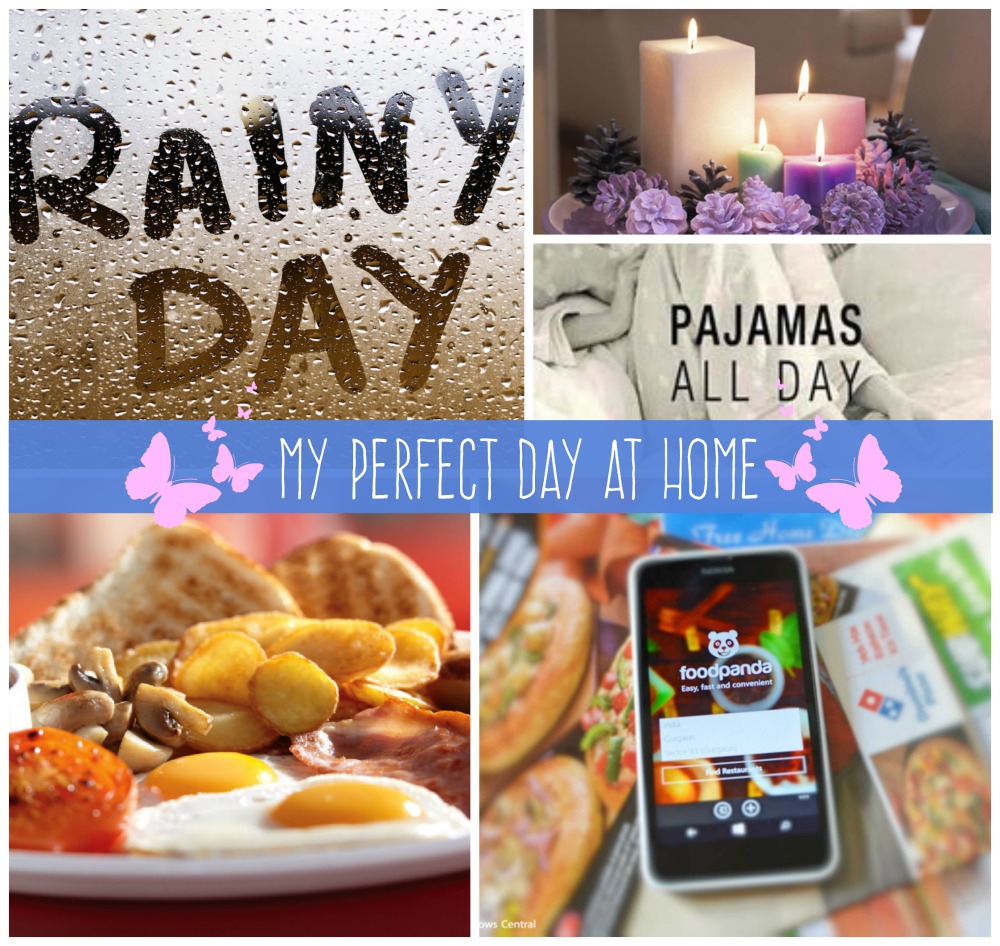 I'd love a day at home alone to enjoy my "me" time completely. Ideally it'll be a rainy day, waking up to the sound of the rain in the morning, staying in bed for as long as I can, listening to the sound of the rain, loving that fresh and earthy smell of it. Being in my Pj's all day long and hitting my favorite spot "The Lounge" or living room where I can sprawl on the couch and have access to all my tech-gadgets and of course TV. And would run a season's marathon for all the episodes I've missed of my favorite shows, read a good book, go through all my favorite blogs and catch up posts on social media. Would set a relaxed ambiance by lighting some scented candles, would put on some nice music to relax and stay secluded in my own world. But Hey, I'm hungry and a day can't be perfect without food! Of course the lazy bum I'd be on such a day, wouldn't do the cooking and guess what I don't need to either. Ta-da! With the FoodPanda App I can order from anywhere and get it delivered right at my home. Now that's perfect! From my breakfast to lunch to dinner everything, yes everything! So I'll stuff myself with all my favorite things from my favorite restaurants and slouch on the couch with my favorites and me.
Oh Man! What a day, rain, good food, no work, no worries, Pjs, music, scented candles, my tech-gadgets, couch, season's marathon – I can't wait to have My Perfect Day!
If you have such a day all for yourselfwhat would you choose to do? Wake up to sunshine, have breakfast in bed, catch up with friends? Well, get your imaginative engines to work and gear up for a Perfect Day Blogger's Challenge by FoodPanda Pakistan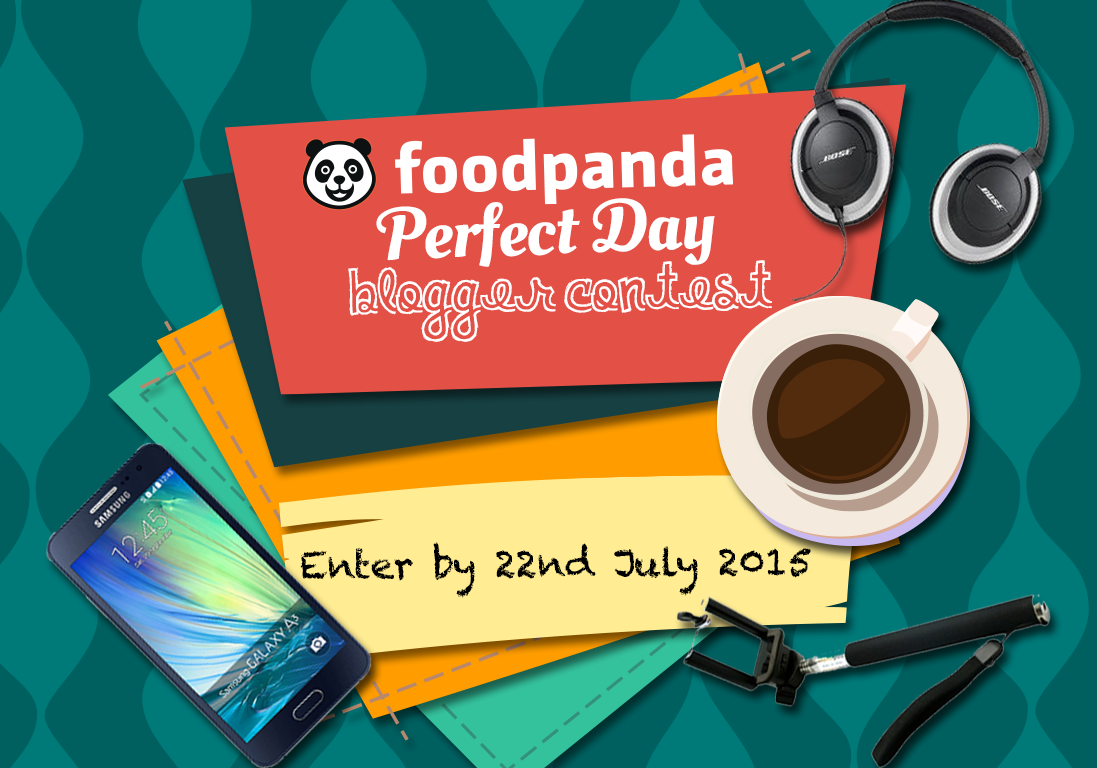 If you're a blogger or have a web blog, all you have to do is share how would you spend your perfect day and win some exciting prizes from Foodpanda.pk (as shown in picture above). There will be 3 winners and each one gets an exciting prize.
For further details on the contest visit: https://www.foodpanda.pk/contents/foodpanda-perfect-day-blogger-contest
And if you haven't downloaded the FoodPanda App get it now from App Store, Android Store and Windows store and start ordering your food on the go.
That's it. Super easy right? So get set, start writing!