Aloe there! Let's talk about Skincare.
First things first: It is your skin! You know it better. If not, try to research and learn about your skin type, the issues you face and the kind of products that will suit you best.
I have dry, very sensitive skin and with certain products it breakout too. So I'm always very apprehensive about trying new products on my skin, especially face. Almost a month back when the face wash I had been using didn't suit me well, I was on the lookout for some other brand and that's when I stumbled upon Garnier Skin Active range.
After reading so many reviews, for me the highlights of this Skin Active range were, it's made from 96% natural ingredients (which meant it won't be harsh on the skin), it's Paraben free (paraben are preservatives used in beauty products), has No Silicone and No artificial colorants. The range had products categorized according to skin type too (win-win).
So my first pick from the range was Nourishing Botanical Gel Wash with Honey Flower for dry to very dry skin type. Honey has nourishing properties that makes the skin look soft and comforted. It also has a pleasant and refreshing fragrance that stays on for a while. After using it, my skin felt clean and soft. I also felt a subtle glow on the face. It left my skin feeling great and became my everyday face wash.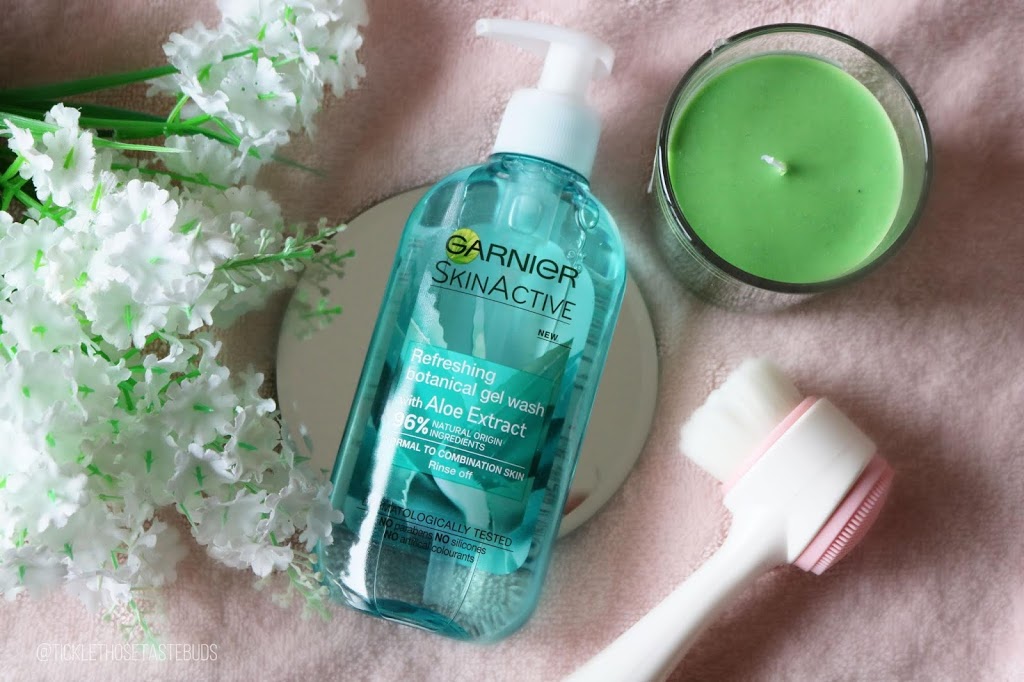 My latest pick: Refreshing Botanical Gel Wash with Aloe Vera extract for normal to combination skin type. Aloe vera has anti-inflammatory and soothing properties and it keeps the skin moisturized and hydrated. Which makes it suitable for people with dry and sensitive skin.
After using it, my skin felt fresh and clean. It's very gentle on the skin and I did not feel the need to moisturize my skin after using it. Even after 6 hours of not moisturizing, my skin felt soft without any tightness. Because it didn't dry out my skin, it's a perfect one for the winter. This one also has a nice and refreshing fragrance which I absolutely love. After using it for a while I have felt that my skin is clearing up. I'll still give it some more time to see if it's actually happening because of this (I'm not using any other product on my skin at the moment).
The gel-wash comes in a refreshing clear bottle with a pump which is very convenient to use.  It locks perfectly making it travel friendly. Also the bottle is 100% recyclable. One little pump lathers up quickly and is enough to clean full face, making the bottle to last a while. It's also good for removing makeup too.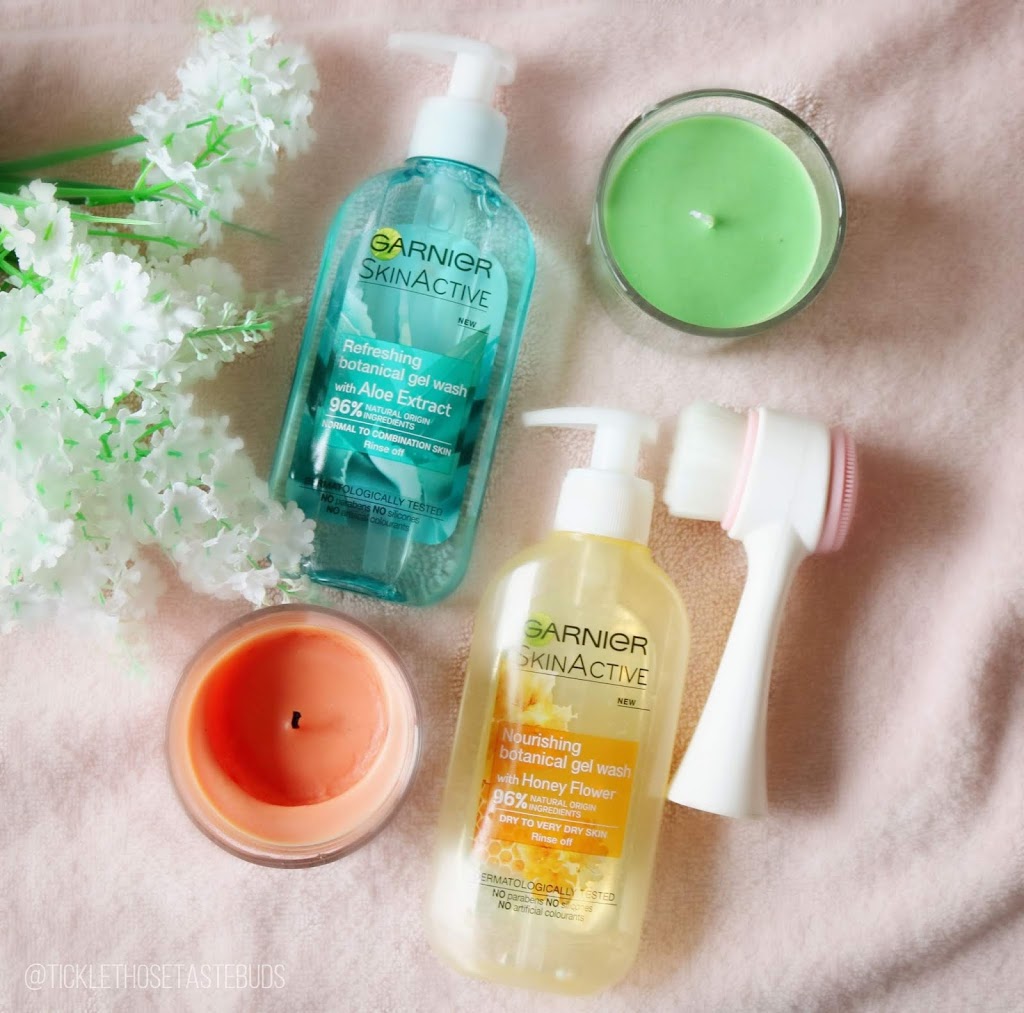 Have you used gel-wash from Garnier Skin Active Botanical Range? How was your experience? Which is your favorite gel-wash?
You'll Also Like