Newest addition to my bags collection is this beautiful printed Crossbody Bag by Mockingjay. The day this beauty was introduced by the designer at the recent Daachi Exhibition in Lahore I was literally drooling over it's gorgeousness, design print and of course the color!
The shape of the bag is crisp and clean, has got that Crossbody comfort, size is just perfect to keep you organized and carry your favorite things with you – this bag has got it all.
Lately I've been crushing on all things yellow, mustard, orange and anything around the same color family (if that makes sense), which pretty much tells what made me get this bag. The Tan color of the bag complements the print design beautifully which is sure to add a pop of personality to any ensemble. I've been carrying this bag around with my every outfit, from lawn suits to casual jeans. It definitely adds to your overall look. You can check out how I paired (styled) it with my favorite lawn suit here. Also what I love the most about all bags from Mockingjay is, the bags are uber stylish, trendy and above all Made in Pakistan (heart)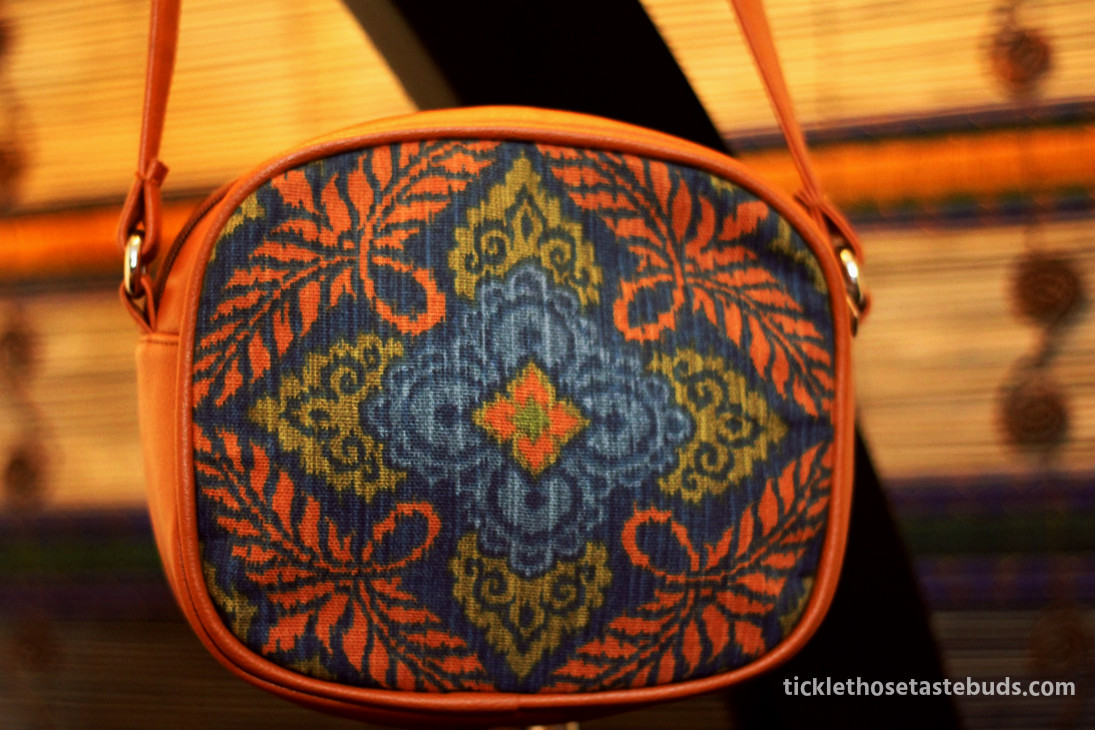 Priced at Rs. 1600 only this affordable yet really trendy Crossbody bag is a must have this season. It comes in three different colors: Tan, Pink and Green with pretty prints on the front and back. All bags have adjustable Crossbody strap, making it easier for you to carry, just the way you like it.
I have my eyes on the other two gorgeous colors and I might make a purchase again and get them both because these are too just too pretty to be missed. You can order this bag from Mockingjay Facebook page here or from their Instagram here