There's no such thing as having too much makeup! And when that makeup is fun, trendy and affordable you just can't have enough of it.
Because we love makeup so the giveaway had to include makeup and the brand we have for you is Essence Pakistan
Essence – is a makeup brand from Europe that offers quality cosmetics at pocket-friendly prices. They have a huge range of fun and trendy cosmetics that have fabulous coverage, smooth textures, are easy to apply and blend.
The Winner will get this fun and cool Essence Mug reading "Keep Calm and Makeup"- decorate it, use it as a makeup holder or have tea or coffee in it.
Surprise! Surprise!
As promised there will be surprises too, so I'm going to reveal our first Giveaway Surprise Ta-daan!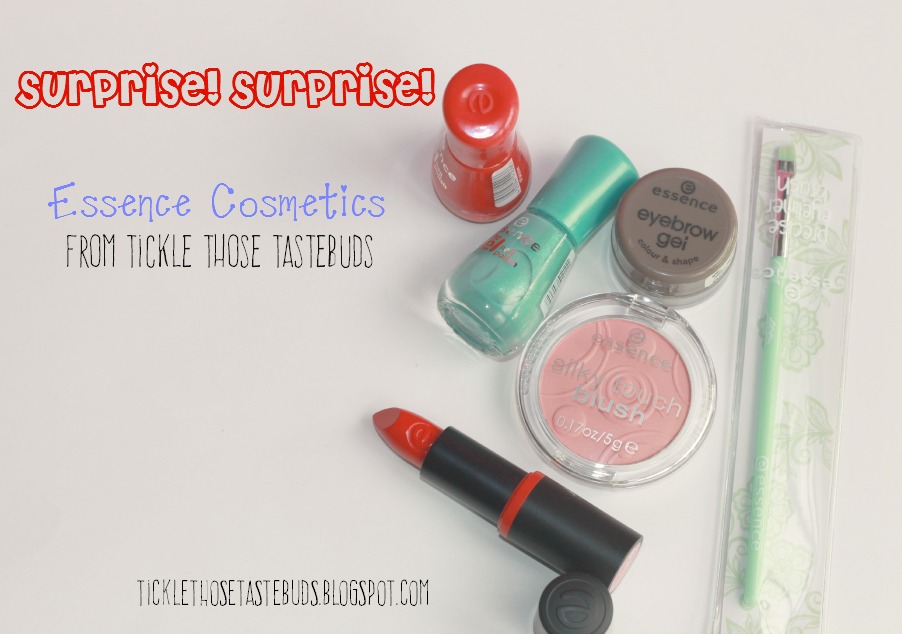 As I love make up and Essence has got some really fabulous products so I couldn't resist myself. I bought these Essence products as a gift from me to you.
I'm a firm believer of "there is always a lipstick" So this All you need is red lipstick will not only brighten up your pout, it'll make you feel gorgeous in an instant. Add a little blush with Adorable it will add youthfulness to your face and will give it a healthy glow. Who doesn't want perfect eyebrows? You can have them too with Essence Eyebrow Gel, it'll help you achieve the perfect brows effortlessly. Complete your look with trending colors, give your nails a blast of colors with Essence gel nail polish, juicy love and prince charming and there you look fabulous!
From face and nail color to fragrances and beauty tools, Essence has the products needed to get effortlessly gorgeous looks at affordable prices.
View the complete Essence Collection here and on their Facebook page here. Follow Essence on their Instagram here
Giveaway opens on Monday July 6th, 2015.
Giveaway rules and details will be shared on July 6th. It'll be open internationally
More fabulous reveals coming today, keep following. Check out the All Fabulous Reveals here
The giveaway product (Mug) is sponsored by Essence Pakistan and is governed by giveaway terms and conditions.