I tried the best face mask and I couldn't wait to share my experience. World's most powerful facial, the raddest product and beauty bloggers favorite – the Aztec Secret Indian Healing Clay. With the increase in skincare trends and so many product options available, it's very difficult to find a product that actually works. And this Indian Healing Clay is one such product that actually WORKS!
I'm sure you must have read reviews on it from your favorite bloggers as well, but everyone has a different experience to share, right? So the very obvious things we already know about a great face mask are that it purifies your skin (deep cleanses), makes it glow, makes you feel relaxed and you can actually feel that your skin is more fresh.
For a person like me who has sensitive skin and does not experiment much with products on the face, trying this Indian Healing Clay was a task (read: risk). Because not every skin type is the same and even if you read hundred's of reviews on a product it won't necessarily mean that it'll be the best one for you as well. Skin Care is an investment, more like a gift from you to yourself, it demands attention and care that is only achievable with the right kind of products for your skin.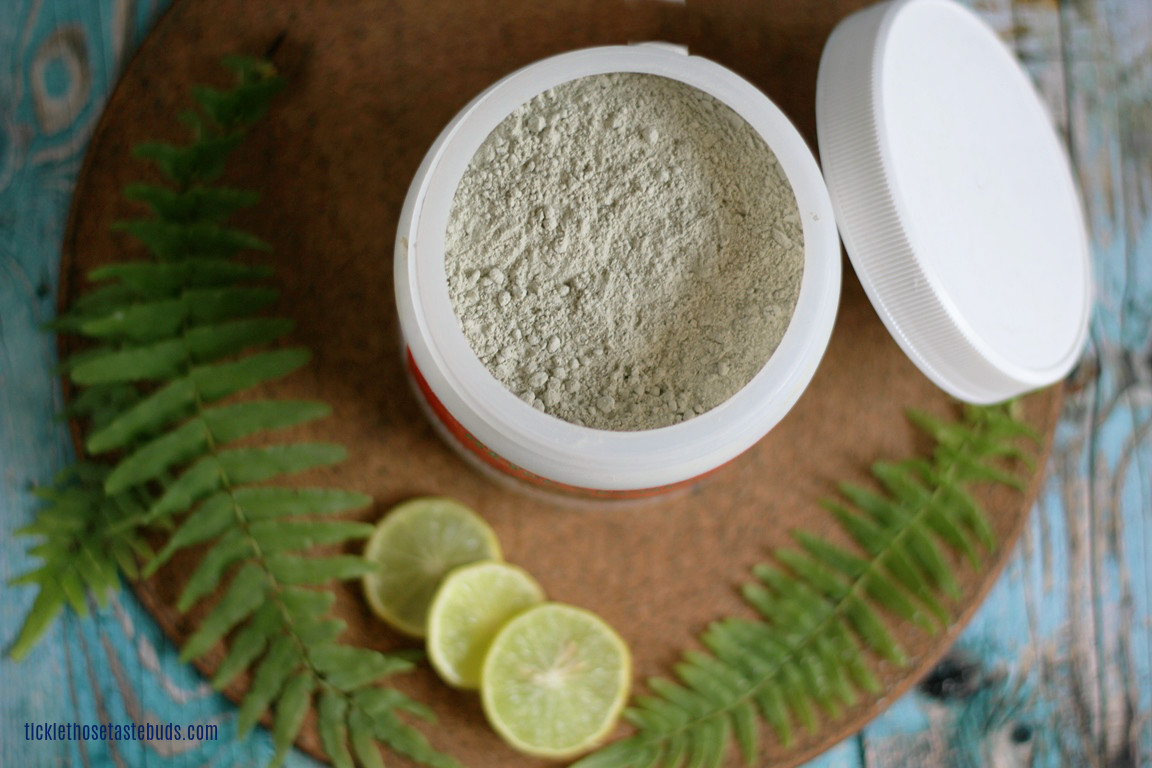 This clay is made from 100% natural Calcium Bentonite that comes from aged deposits of volcanic ashes. There is a bit of science involved in what makes this clay such a powerful mask that can draw out impurities from the skin and "make it pulsate". The clay naturally carries a negative electron charge while all the toxins and impurities on our skin have a positive charge. So essentially when you put it on the skin it attracts all the impurities from the skin, leaving behind calcium and making your skin clear, smooth and glowing like never before!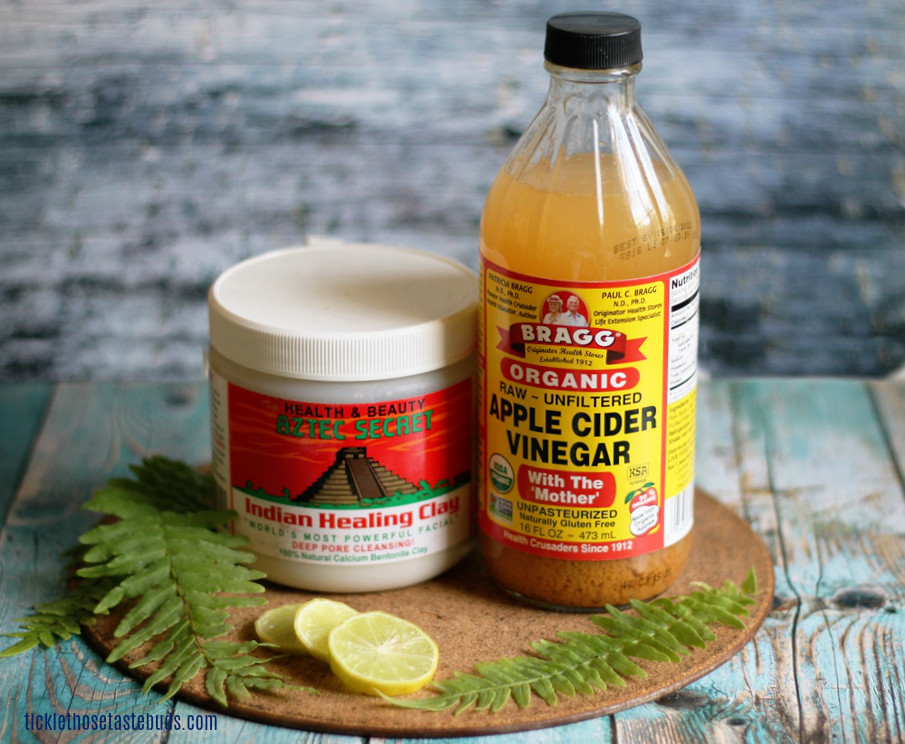 The instructions on the back of the clay tub said that you need to mix it with Raw Apple Cider Vinegar or water. Going with the cult status I opted to try it out with Apple Cider Vinegar. There is again some science involved here relating to skin and pH levels (you can google that up) that makes both the clay and vinegar the two products that work so well together.
I was very nervous to try it out on my skin, for the fact that it's really sensitive. But I had to try it. So in a non-metal bowl and with a non-metal spoon I added 1 tablespoon of the clay powder in the bowl and then 1 tablespoon of Apple Cider Vinegar, and it started to fizzle (looked a lot like a science experiment going on ). When mixed it turned into a smooth paste.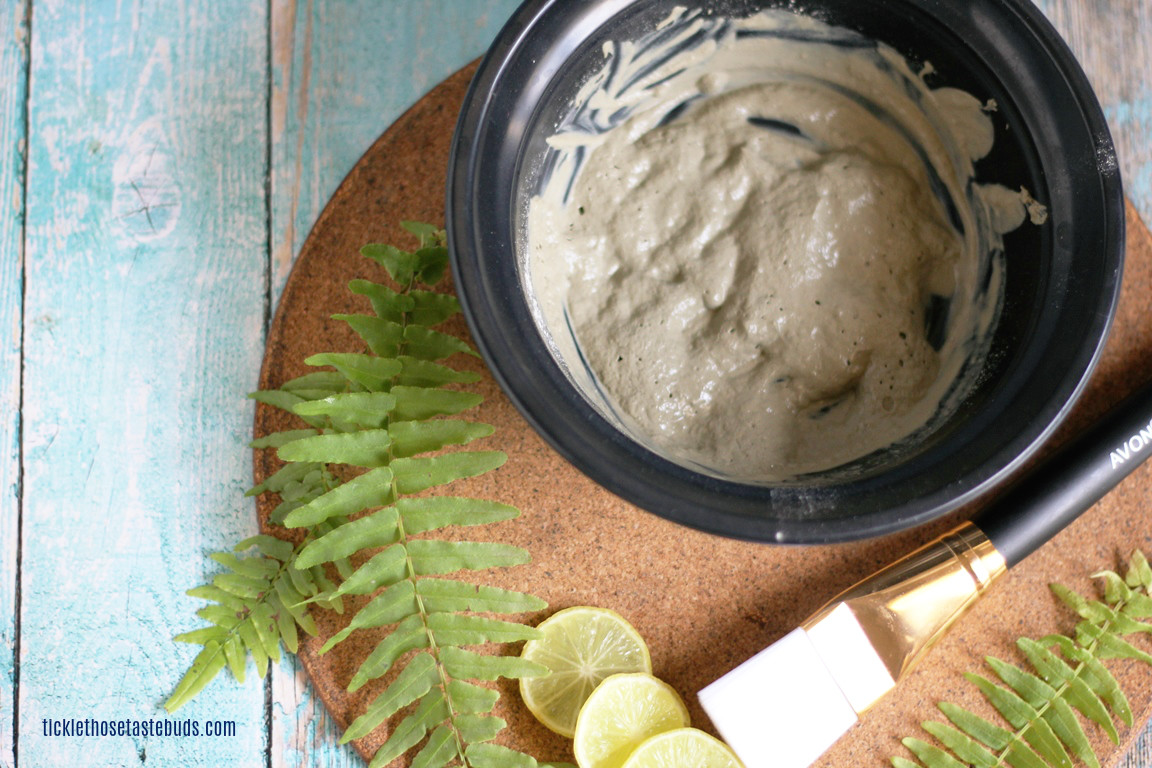 Using an application brush, I applied the clay on my face and let it dry for 15-20 minutes. When it started drying it felt tightening on the skin. When it completely dried I just washed it off with luke warm water. For first time it might feel like a struggle taking it off but the key here is to pat water on your face to dampen the mask and then wash it off or as an alternate you can use damp towel to remove it from the face.
After removing the mask when I looked at my face in the mirror, I was like Wow! The face looked so much clean, pores minimized and felt so fresh too. There was some redness but for only a little time. I did apply a moisturizer afterwards. With this kind of result I have to admit, I love this face mask! I use it every 2 weeks, because of my sensitive skin I don't use it much often. I even tried it on my mother and she loved the results too.
There is another reason to love this mask and that is it's affordable too. I got mine from this Facebook page You Dream We Deliver you can message them here and got Apple Cider Vinegar from Al-Fatah store.
Have you tried it? Share your experience with us in comments below on how did it feel and did it work for your skin type?