Superfoods are all the rage these days, with their magical properties they are to provide super health benefits which we normally don't get from the kind of foods we eat everyday. With so much hype around these, when I came across Chia Seeds I was a bit skeptical in trying them out but then Chia Pudding was something that made me try it. In which I was only concentrating on the pudding part of it.
And I was surprised at how amazing this pudding turned out to be, it was not only filling it tasted great too and these little seeds became my best-friends since then. I'm a kind of person who skips breakfast easily, that's one bad habit that I have and on days when I do have breakfast its only a glass of milk, which doesn't keep you filled for a good 5-6 hours.
So adding chia seeds to the milk was a super idea for a person like me. Often people confuse chia seeds with basil seeds (in urdu: Tukh Malanga) which are quite similar looking with a very little difference in shape but both the seeds have super health benefits. However there is a huge difference in consuming them, while Chia seeds can be consumed both raw or soaked, basil seeds can only be consumed soaked and can't be eaten raw at all. Now you know the difference, don't confuse these two!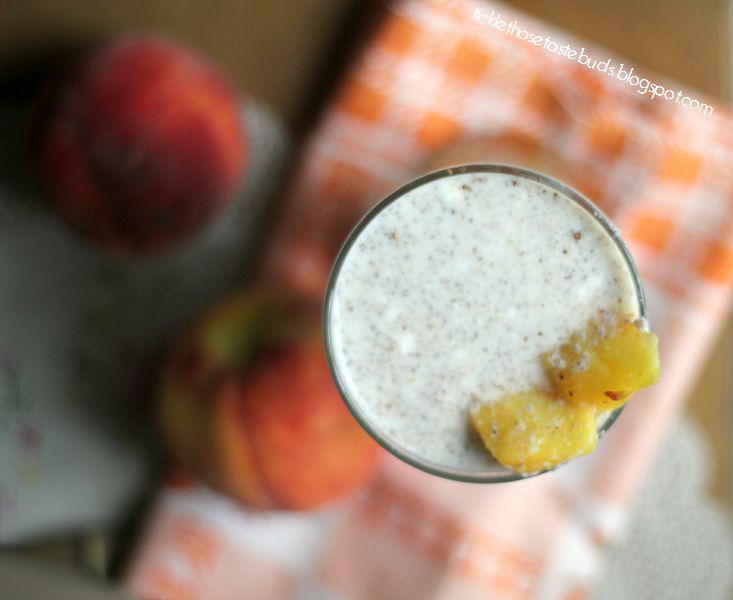 It's summer season and my favorite fruit Peaches are available so these had to be used in this pudding. Like I used my favorite fruit in it, you can use your favorite fruit bananas, strawberries, mangoes or any other fruit and believe me you'll love this pudding as much as I did.
Prepared with only 5 ingredients, requires 2-3 minutes preps, make ahead (overnight) and enjoy the next day. Its the best thing to have in breakfast and for people like me who skip breakfast, it'll make you have breakfast everyday. It's that good. It'll keep you filled for 5-6 hours easily, will give you an energy boost and is an easy way to boost your fiber and omega-3 intake too. It's really good for weight-watchers and is an ultimate food for dieters and people who want to lose weight. Just sprinkle some over the salad, add in a soup, make a pudding and eat it in whatever way you like.
Prepare it, try it and enjoy the creamy, healthy, delicious Chia Pudding with your favorite fruits. You can also check out this post for another superfood that I tried and absolutely loved.
I used milled Chia Seeds for this recipe that were from Linwoods Pakistan and are easily available in grocery stores.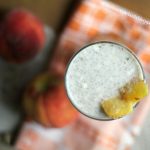 Print Recipe
Chia Pudding with Peaches
Chia Pudding with Peaches – with 5 Ingredients only, this creamy,quick and healthy breakfast pudding will be your new favorite!
Ingredients
1

Cup

Milk

1

Cup

Yogurt

3

Tbsp

Chia Seeds

1

Tbsp

Honey or Maple Syrup

1

peach
Instructions
In a bowl or a jar mix together milk, yogurt, chia seeds and maple syrup or honey. You can add some vanilla extract or almond extract for flavor

Taste and adjust ingredients according to taste. Give it a nice stir and cover the bowl and store in the fridge overnight

Remove the pit of the peach, cut in cubes and mix in the pudding

Drizzle some maple syrup on the top and enjoy