I'm in love with this bright yellow Personalized Ceramic Plate by TDR-The Drawing Room. It's happiness on a plate with a cute heart and Only Mine text hand painted on it, this bright, beautiful and fun plate speaks for it's self and yes it's only Mine and whatever goes on it is mine too! Priced at Rs. 1500 only and customized according to your liking (I chose the bright yellow for my plate) this is a must-have. It'll make you happy too and will spruce up the place where ever you keep it.
TDR-The Drawing Room has really amazing and fun stuff. They've got a variety of things to choose from hand painted ceramics to party supplies, fun art prints, home decor and a lot more. Check out the amazing stuff they've got for you on their Facebook page here and on Instagram here. All these are priced very reasonable so you definitely need to check it out.
As for how I'm using my Only Mine plate, well here is how.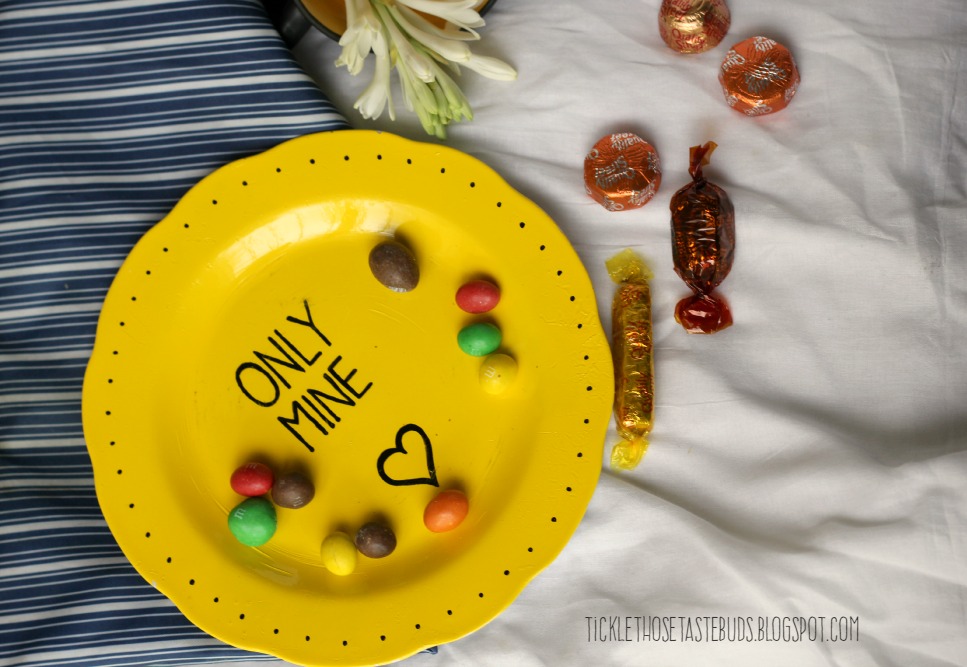 You can use it to serve snacks, decorate or even gift it to some one (if-you-love-someone-so-much-to-gift-this-amazing-thing-to)
Go check it out, you'll be amazed!
Happy Shopping.