Before the summer ends an insanely delicious drink had to be made and posted here on the blog and why not, Weekends are meant for having such loaded drinks, indulging in deliciousness and never coming out of it! (not literally) You already know what goes in the making of it (hint: cookies & cream) but what you don't know is the secret of making it. So today, you'll learn to make the most ridiculously, insanely delicious milkshake The Overload Cookies & Cream Milkshake
This mouth-watering, eye-pleasing, calorie-overload, dribbling and indulgent dairy dessert has all of my favorite things combined: Oreos+Ice-Cream+Nutella. Mix it all up and you have an AMAAYY-ZIINNGG Treat! (wait for the secret to be revealed)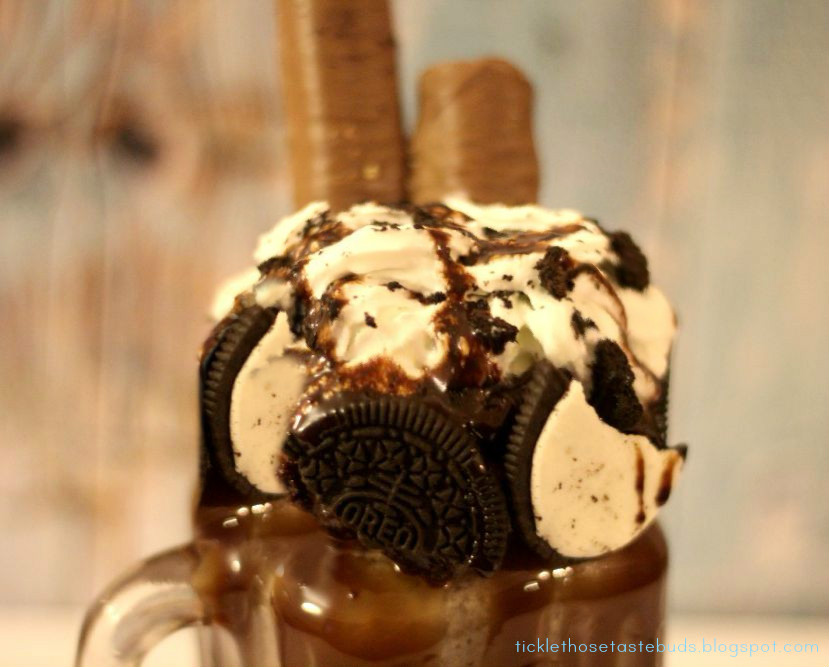 This dessert milkshake will make you forget everything in this world, your worries, your friends, your kids, your dog, I mean literally everything and you definitely won't share this goodness with anyone.
It's time to reveal the secret, be ready to get your hands on this bad-boy and treat yourself to dessert therapy!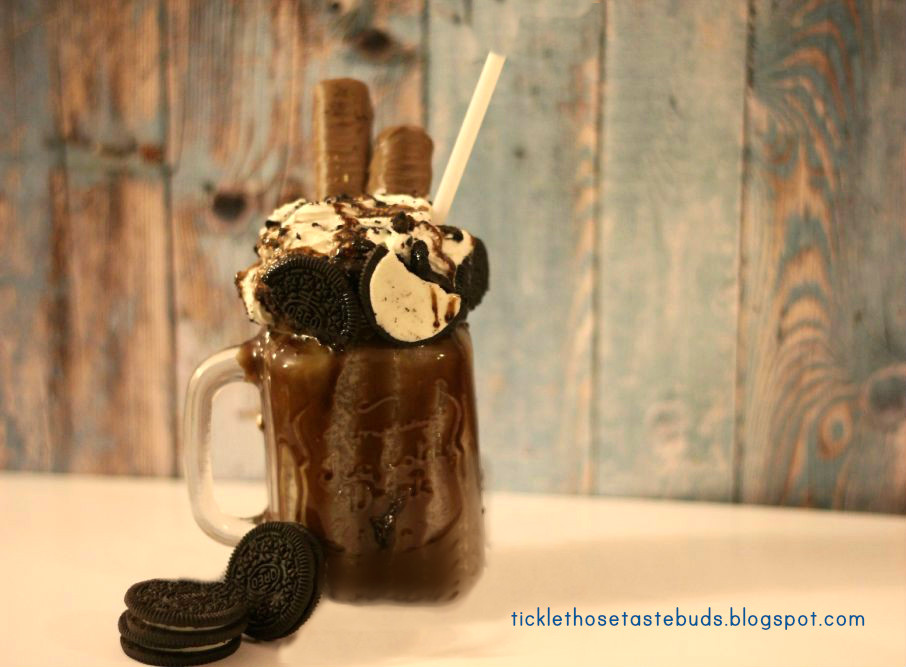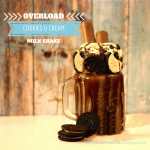 Print Recipe
Overload Cookies & Cream Milkshake
Treat yourself to a dessert therapy with this mouth-watering, eye-pleasing, calorie-overload, dribbling and indulgent dairy deliciousness!
Ingredients
1 1/4

Cup

(300mlMilk)

2

Tbsp

Nutella

2

Scoops Vanilla Ice-Cream

1

Whole Pack Oreo Cookies

Chocolate Syrup

Whipped Cream

(store bought)

Twix Chocolate

(Optional)
Instructions
Using a spoon or spatula, cover the rim of the Mason jar with 1 Tbsp Nutella. Break up some Oreos and stick them to the coated rim

Add one scoop of ice-cream in the jar and drizzle some Chocolate syrup on the inside of the mason jar glass. Keep in freezer

In a blender, mix 1 tbsp Nutella,Oreos, Milk and vanilla ice cream until thoroughly combined

Pour the milkshake into the glass until it is halfway full. Sprinkle some Oreo crumbs and drizzle chocolate syrup into the glass, and then continue pouring the milk shake until the glass is full

Top with whipped cream, Oreo bits and more Chocolate syrup until you are satisfied

Stick in twice bars and serve