2018 has been an exciting and a life changing year! With a lot of firsts, the year was full of new beginnings, new life roles, amazing experiences, travel and lots of beautiful memories.
It won't be wrong to say that 2018 has been the most incredible year of my life, so far! I thought it would be fun to share and reflect on the 18 best memories from the year. Though it was so hard to narrow down to 18 memories only, I think I have managed to highlight the favourite ones from the year.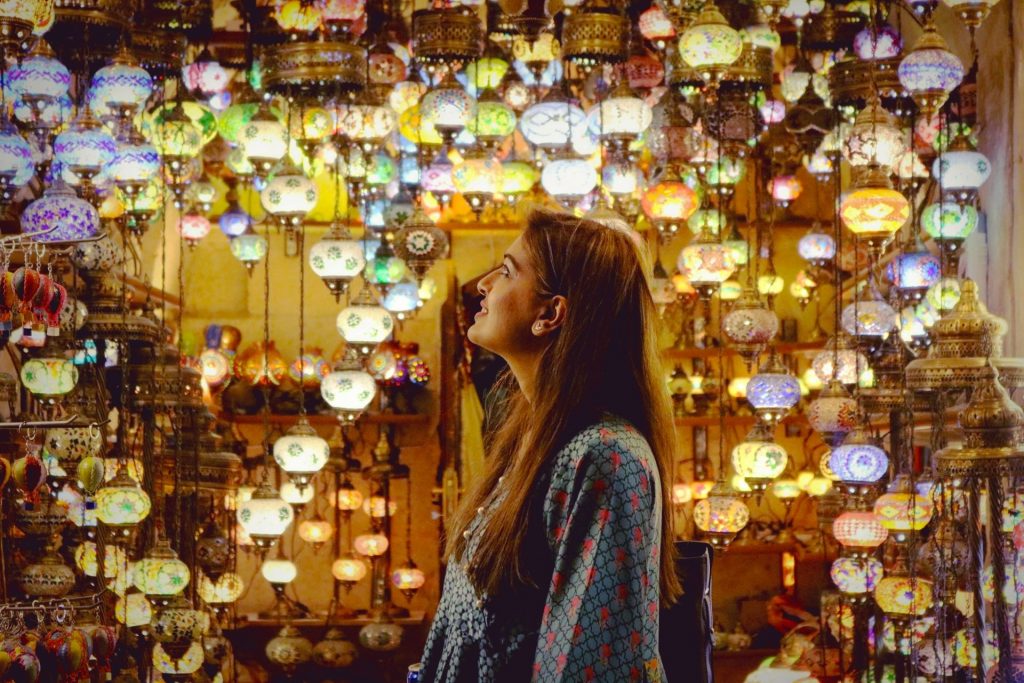 ---
18 BEST MEMORIES OF 2018
---
1. Our Wedding Day
This is the best-est memory of year 2018.
After one year of being Nikkah-fied and being in a long distance relationship, the day came when we officially and literally got together as husband and wife.
I won't go into much detail about the wedding itself but would love to share a fun fact. We got Nikkah-fied in just 3 days ( from families meeting to nikkah itself) – it was so unexpected. No one was prepared and it just happened. Our Nikkah date was 13th July and luckily our Wedding (Rukhsati) date happened to be 13th July too.
It was Friday the 13th and there was some political unrest too, that day but in the end, it all went well. That day love and happiness were in the air. The evening was filled with beaming smiles, blessings of family and loved ones and lots of laughter.
We had our loved ones with us, their presence made our special day even more special. And we also got to enjoy our Shaadi ka Khana (wedding food).
2. Welcoming My Nephew – Baby N
In July, just about a week before the wedding, we welcomed the newest addition to our family, baby N.
Although baby N came a few days earlier than the due date but oh boy, what an amazing feeling it was holding him in my arms for the first time. I literally forgot all about the wedding. Tiny little hands and feet, big bright eyes and soft skin, this little boy stole my heart!
3. Honeymooning in Turkey
Honeymooning is Turkey was an ultimate experience. When P (my husband) shared the idea of Turkey as our honeymoon destination, I was so excited. I always wanted to visit this place for it's beautiful architecture, history, culture and of course Turkish food.
It was all so beautiful, strolling in the city, the cobbled streets, cruising on the majestic Bosporus, touring the architectural gem – Haghia Sophia, the stunning Sultanahmet Camii (the blue mosque), exploring the famous and bustling Grand bazaar and Spice Bazaar, enjoying the nightlife at Taksim Square, devouring Turkish Kebab, Kunafeh, Turkish Tea and the delicious Turkish ice cream – Dondurma.
Turkey is a perfect east meets west experience. Layered with rich aesthetic experience of culture, architecture, cuisine and beautiful landscape.
4. Hot-Air Ballooning in Cappadocia
The hot air balloon ride in Cappadocia has been the most magical experience of my life.
Waking up early to reach the launch site. Climbing into wicker baskets, watching the balloon rise up the ground into the sky – was an adventure in itself. The landscape from above looked truly mesmerizing and breathtakingly beautiful. And when other colourful balloons joined- in the sky looked stunning – colourfully decorated.
The most romantic and even more magical experience was witnessing the sun rise. Being in the the hot air balloon, watching all the beautiful colours the sky unfold right in front of your eyes, as the sun rose was beyond beautiful.
Cappadocia is a fascinating region. It is famous for its volcanic rock formations known as fairy chimneys, its underground cities, Goreme Open Air Museum, pidgeon valley, stone formations, local pottery studios and cave hotels – it feels like you're on some other planet.
From waking up early to catching flights and sleeping at the airport, the trip to Turkey was an adventure but totally worth it!
5. Moving to Ireland
Post-wedding moving to Ireland was a big change! Not only was I moving away from family after the wedding, but I was also moving to a different country.
Leaving behind one old city, Lahore to another old city of Ireland, Waterford. Waterford was founded by the Vikings in the 9th century. It is rich in history and home to the famous Waterford Crystal.
Ireland quickly became home, where P (my husband) and I began our new life together. I fell in love with the place, it's green, calm and so peaceful. The picturesque view and beautiful sky make me fall in love with the place every day.
6. Exploring Ireland
Ireland is a country of breathtaking landscapes and is packed with myriad of beaches, city life, country life, bike routes and hiking trails.
Luckily, P has been in the country for a good amount of years now so he became my tour guide for all the places we visited the past months.
We explored Dublin – the capital of Ireland. It is a vibrant, bustling city with classic must-sees for anyone visiting. It's famous St Stephen's Green Park – a calm and peaceful green space right in the center of the city, the Trinity College – Ireland's leading university, Grafton Street – the main shopping street in Dublin, buzzing with life and street musicians, the iconic Temple Bar and the romantic white bridge over River Liffey – Ha'Penny Bridge
Limerick – third largest city of Ireland, located along the River Shanon
Dunmore East – a picturesque seaside resort and fishing port near the Waterford harbor. It has beautiful secluded coves and beaches.
Tramore Beach – a golden, sandy beach surrounded by the Atlantic Ocean. The best fish & chips from Dooly's can't be missed!
It has been great experience of road trips, exploring cities and beaches.
7. Moving into our new Home
When I came to Ireland, P already had a cozy little apartment in the heart of the city center. It was a one bedroom apartment and with all my stuff it was getting difficult to make room for things.
P had been eyeing this residential place at the edge of the river for a year now. Every time an apartment came on the list, it was quickly occupied but luckily this time around we found the perfect corner apartment with the best view of the river and nice green outdoor space.
The next thing was setting up the place and doing the decor. With many agreements and some disagreements, we both managed to set it up just the way we liked it, cosy, comfortable with a splash of colour. The even more exciting and fun part was our visits to Ikea.Loading and unloading boxes, measuring spaces, building the furniture – it was all very exciting
We feel blessed to have found such a beautiful place, that we call home.
8. The Birthday Surprise
We celebrated our birthdays together for the first time. If you follow my blog you would know that my sister and I shared the same birthday and this was the first time we celebrated not only separately but in different countries.
P and I also have our birthdays a month apart. I have my birthday in August and his birthday is in September.
It was also Eid on my birthday and this was our first Eid together. While in the morning P went to work, I dressed up and got into the Eid spirit (see here)
In the evening, P surprised me with my birthday gift – a new Laptop! I had been using my favourite special edition Sony Vaio in red for a long time now. It was giving up on me but I kept using it – I loved it so much. But this surprise from him made my birthday even more special because he knew what I needed the most and he got me that.
Not only this, we went for a fancy dinner at the famous Italian restaurant in the city. P, made my birthday so much special for me. I feel blessed to have him in my life.
On his birthday I made a little effort of setting up the cake table and surprising him too. I didn't get him anything fancy but got him the new released PS4 Spider-Man game and cooked his favorite meal – Biryani.
9. Binge Watching TV Shows
TV shows (online streaming) have been my best friend in this new country and new stay-at-home life. These shows have been my route to happiness and killing time until P came back from work every day. And in this period I've binge-watched so many shows that I have almost forgotten the count.
I think I'd do another post on my favourite TV shows to bing-watch but for now here are a few: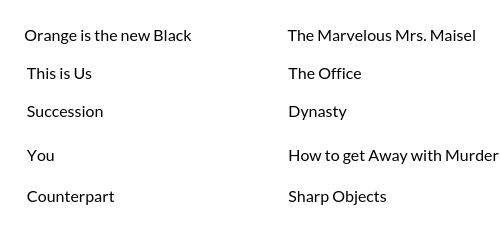 I have to make a confession too that I watched all eight of the Harry Potter movies for the very first time (I know, don't judge me)
10. Getting better at Desi-Cooking
Back home I didn't try my hand on desi dishes much. It was all Ammi's (my mother) cooking and we loved her cooking. I only knew how to make a few (my favourite) desi dishes and that's it.
Moving here the cravings for Ghar ka khana (home-made food) the authentic desi, spicy food made me cook desi dishes more. With a few video calls to P's mother and my mother, some YouTube videos and sometimes just following instincts, I started getting better at desi-cooking.
I made those dishes that I had never before. I made Haleem and Koftay for the first time ever and they turned out really good – P approved.
Recipes for pictures above here and here
11. Exploring New Food Places
P and I have been experimenting with home-cooked food a lot. We both are true foodies and enjoy a good meal. We love cooking and share the kitchen responsibilities equally. P makes the most amazing Paratha, delicious kinds of pasta and his speciality scrambled eggs and Dal Mash.
We both enjoy eating out too. The perks of living close to the city center is having all good food places near you. It's walking distance literally.
It's a blessing to have a Pakistani/Indian restaurant nearby for the days you don't feel like cooking. Kashmir Tandoori is a nice restaurant with delicious Pakistani/Indian food at great prices. We really liked Fish & Chips from Dooly's in Tramore and O'Dannachas. Kyoto and Shiki arehave now become our go-to places for sushi and Asian street food (sea-food options). Babylon Grill does the best kebabs, grilled chicken and burgers. Pizza Palace is our favourite pizza place, their garlic dip is amazing!
12. Learning to Enjoy the Cold
This might come as a surprise to many that I'm not a winter person. Even though I'm from Lahore where summer weather is extremely hot – I don't like cold weather. I also don't like winter rain, dull and gloomy weather at all! Although I love, love, love rain.
Moving to Ireland the one thing I dreaded was the cold weather. How would I survive that? I came here in August it was summer and the temperature used to be 16-17 degrees but for me it was cold! As a country, Ireland is beautiful and green with crisp air but, the weather is not always great.
Walking around the city and at times being forced by P to get out of the house, I started liking the weather. I soon realized that you have to go out, get things done despite the rain or the weather. During this time we went to the beaches it was windy and freezing cold there but, I loved every bit of it!
And that's how I learnt to enjoy the cold.
13. Walks along the Quay
River Suir (pronounced – sure) is Ireland's longest river. In the beginning P and I would go walking around the city and would end up at the quay everyday.
I saw the river every day, and every day the changing colours of the sky made it look so different and beautiful. It looked even prettier when the city lights reflected in the river at night.

We had the deepest and the most meaningful conversations on the walks along the river. I, personally enjoyed these conversations and river-side walk the most. It was so much differant than the every-day at home conversations.
Now that we live on the edge of river, I look at it everyday and it brings such calmness just looking at the water. And as the night falls the sky starts changing color in different hues of pink and when it's all dark the city lights make the river lit.
14. Collaborating with brands
I got to work and collaborate with some amazing brands. Worked on their campaigns, developed recipes, product photography and reviews.
I absolutely enjoyed working with all these brands.
15. Reconnecting with Friends
The year was of reconnecting with old friends.
I met my university friends after six years. I feel so blessed to have them in my life. We are miles apart yet the bond we share is special. When we met, we started right from where we had left and laughed the evening away with good food, lots of catching up and a beautiful, memorable meet-up.
When I moved to Ireland, I knew that I had no friends in the city. But thanks to Social Media, I found friends here. The day I updated my status that I've moved to Ireland, I received a message from one of my friends from college saying that she's in Ireland too. That message brought so much joy. We immediately exchanged numbers and talked on the phone. We re-connected!
I also re-connected with one of my school friends too who happens to be in Ireland too. Yay!


16. Long distance Valentines Day
Long Distance Relationships (LDR) are difficult, especially for the new couple. And when days like 14 February arrive, it feels even more difficult.
After the Nikah, it was our first Valentines Day. I know it requires a lot of planning and effort when you live close by, but its a different kind of effort in an LDR. Things like planning ahead, shipping cost, on-time delivery and not being there are a few things that makes it a bit challenging.
A bit of online research and I came across the perfect Valentine's gift for P –A love book, where I wrote our love story. He absolutely loved it!
17. Favorite People getting hitched
This year has been exciting with my favorites getting hitched. P's best-friend, my brother-in-law/friend- got married! We couldn't attend the wedding but we're so happy for him.
Also my favourite Bollywood couple Ranveer and Deepika got married too!
18. Taking the Spin on the Ferris Wheel
Winterval is Ireland's biggest Christmas festival in Waterford. There are so many events and activities going on around the city during the Christmas time, it's so festive.
For me the highlight of the festival, apart from the christmas market was the Waterford Eye. The panoramic view of the city, the lit river-side and the drizzling that night made the experience romantic and so worth the spin!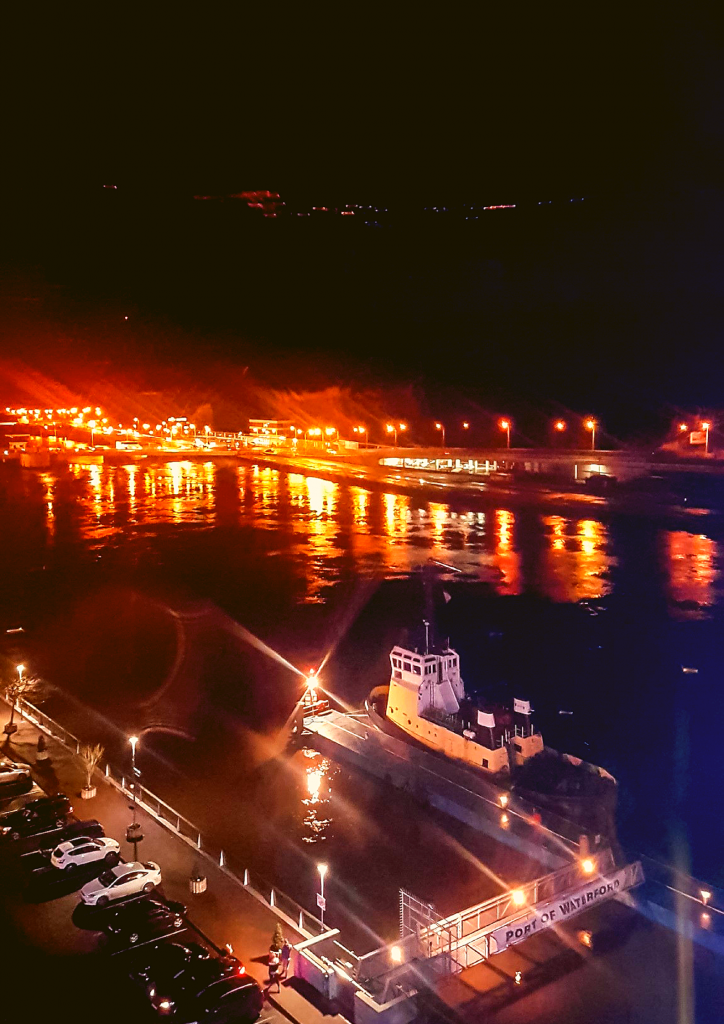 It has truly been an amazing year with so many beautiful memories. I am so excited for another year great adventure and beautiful begginings in 2019!
What are some of your best memories from 2018?