It was my Birthday last Friday and I can proudly say it has been a Fabulous One! Still in my twenties (enjoying another year of being in the 20's and not feeling so old yet) the excitement for the birthday was the same as I used to have as a kid. That excitement coupled with fun, laughter, happiness and love made it an extra special one.
I love dressing up for my birthday and like every year I decide in advance what I'll be wearing, what kind of look I'll go with, what kind of accessories I need and just-everything. This year was no different, I was looking for something orange to add to my summer's wardrobe and that's when I came across this gorgeous kurta from Origins-Ready to Wear (see here). The makeup was the usual but I added a pop of color to the eyes and wore a bright coral lipstick shade, and just loved the look. (I'll do another post with all the details on what I wore on my birthday).
If you're following me on Facebook you'll know that me and my sister share the same birthday but were born years apart and we aren't twins technically but call ourselves Birthday Twins(because we share the same birthday). So the first one's to wish us is US and our parents of course. This 21st Aug the day was beautiful, birthday excitement was there, dressing up excitement was there and getting birthday wishes and love from Parents made a great start to the day.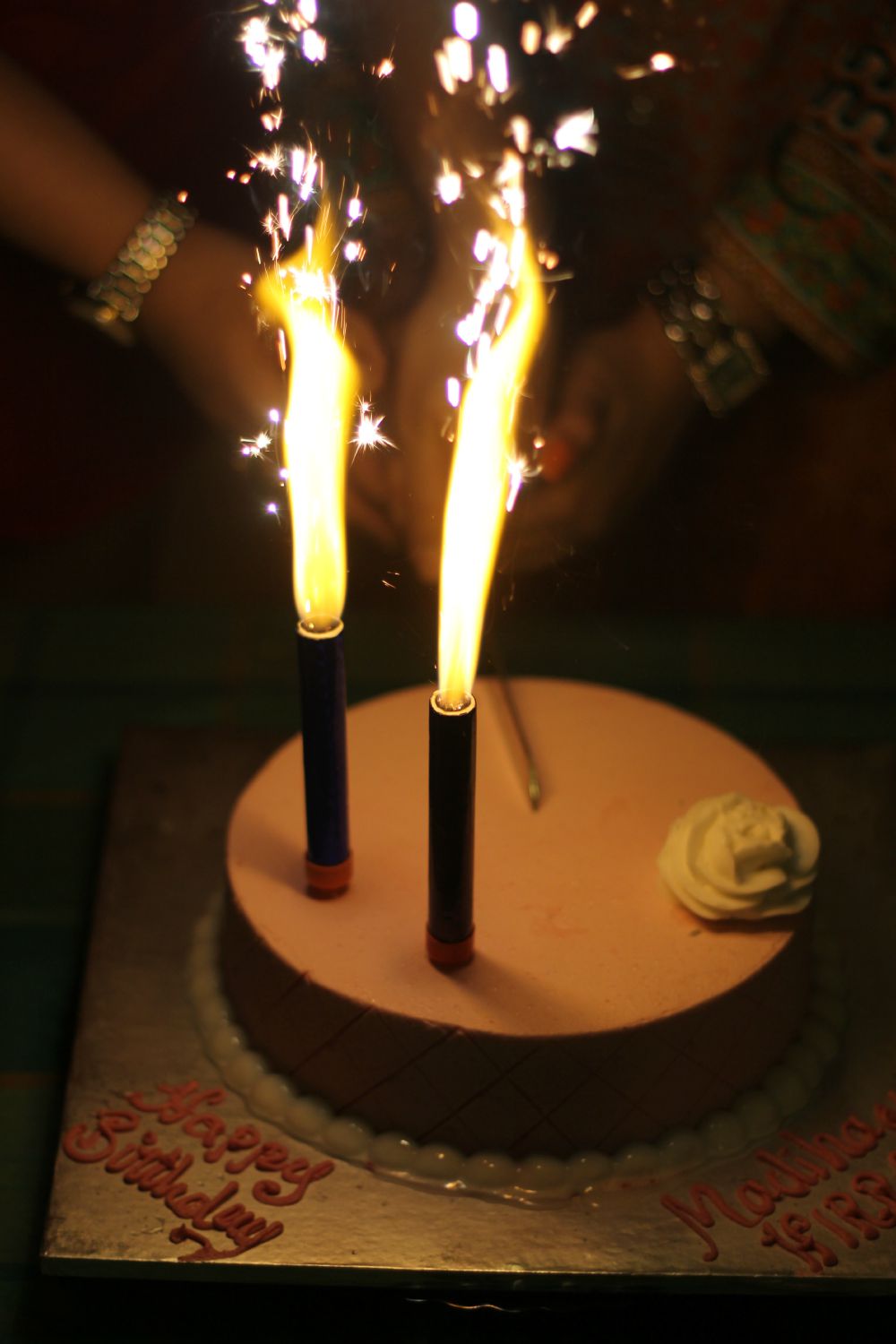 And from there the day just got better and awesome and fabulous. Upon reaching work, I was surprised by two starry balloons tied to my chair. That was an adorable gesture and I completely loved it (I love balloons btw) and then we all had Chocobons from Cinnabon for breakfast. It was a fun-filled, chocolicious start of day at work. I've got an amazing bunch of people at work, who so lovingly planned it for me and I totally-totally loved it.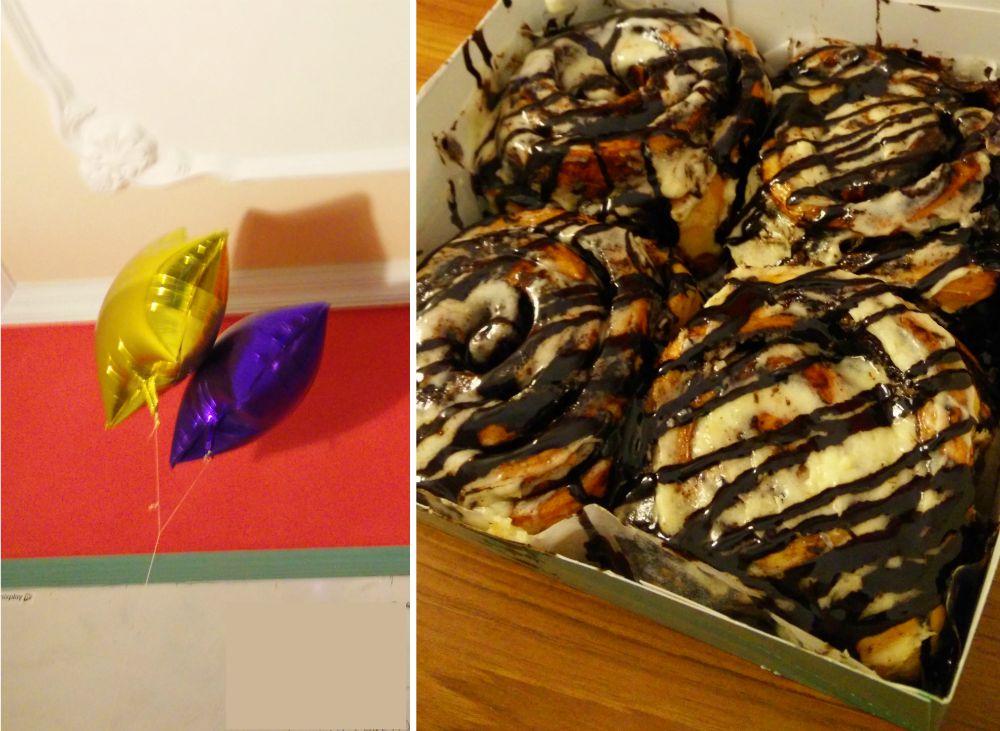 and then later in the evening celebrated birthday with the entire office and we all enjoyed the Chocolate cake from Nando's – that's a favorite!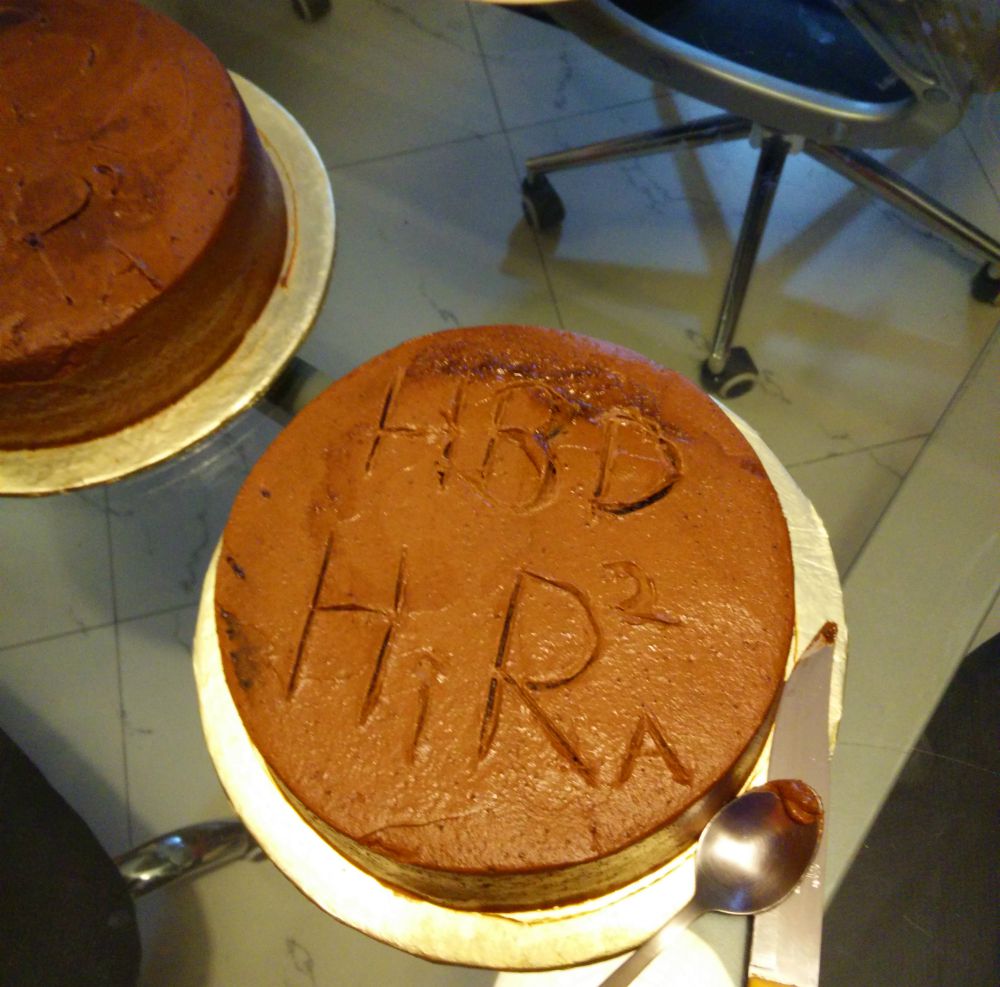 God was kind too, the weather in the afternoon got cloudy and it rained till late in the evening. One of my friend's said, "You poured heavily on us on your birthday" (LOL)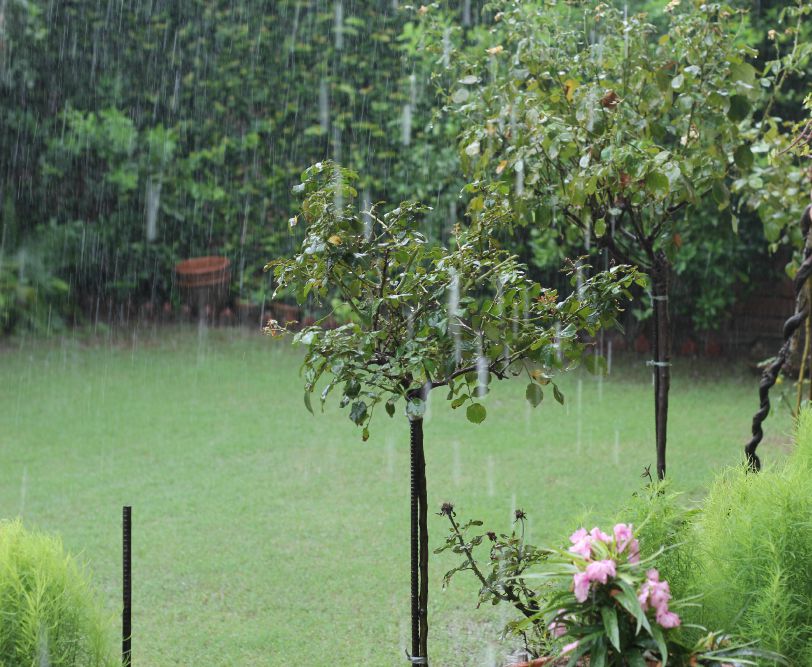 My parents and sister had already planned a BBQ dinner for our birthday, the Leo's that we are, we both love BBQ! I had my friends over too. Some birthday decor, lighting and props were also arranged that made the birthday much more fun. We all had a photography session where my sister took some really crazy pictures of us. We all laughed till our tummies hurt on our craziness and random jokes but we all had great fun.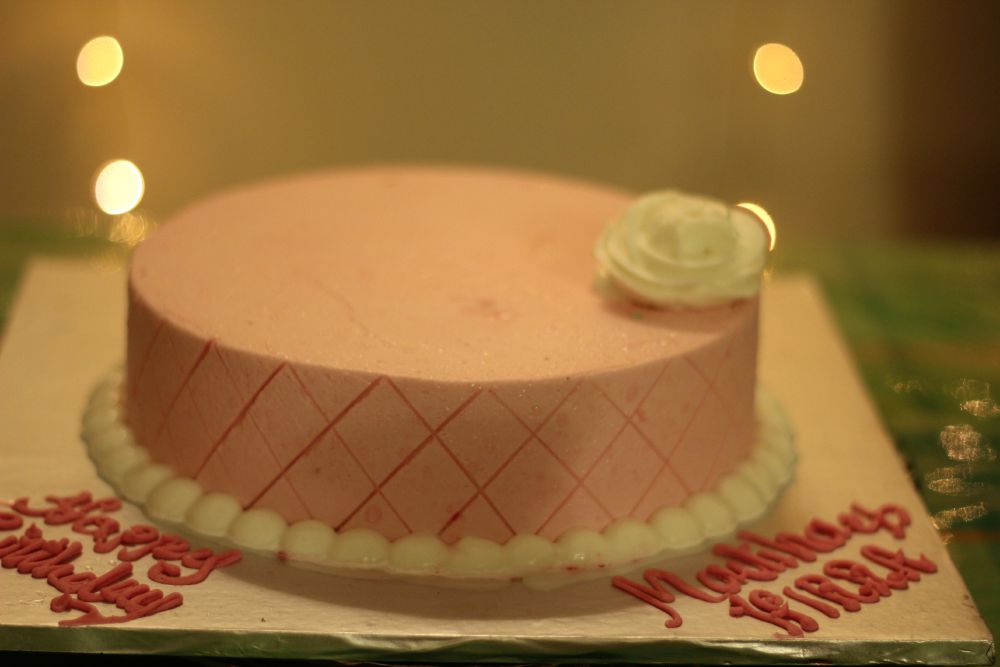 The cake was elegant and feminine in pink with a white sugar flower on the top. It was simple, elegant and so delicious, my sister and I both loved it. It was again one of our favorite cake's from Kitchen Cuisine – Chocolate Fudge Cake.
Enjoyed every bit of it and that all has been added to beautiful memories which will be cherished forever. Feel so blessed to have such wonderful, amazing and fabulous people in my life!
I received a lot of birthday wishes on Facebook, Instagram, through texts, calls and emails. I'm immensely humbled and would like to thank each any everyone of you for remembering it and wishing me. You all made my birthday a Fabulous Birthday! one that I'll never forget.
Thank you for making me feel special on my day.
Much Love <3