We all LOVE Ice-cream! We might have different choice in ice-cream flavors but everyone loves ice-cream (And if you're someone who doesn't – I will totally judge you on this). Generally there's no specific time to have ice-cream you can have it whenever, wherever you want it. And when you can prepare delicious treats with it – it becomes a delicious indulgence. With Peek Freans Butter Puff Crackers you can actually make these frozen treats that'll make you so so so HAPPY!
The Butter Puff Crackers are so light yet crisp that it's perfect to use for a sandwich with a big scoop of ice cream in between and to enjoy your favorite ice-cream in a fun and creative way.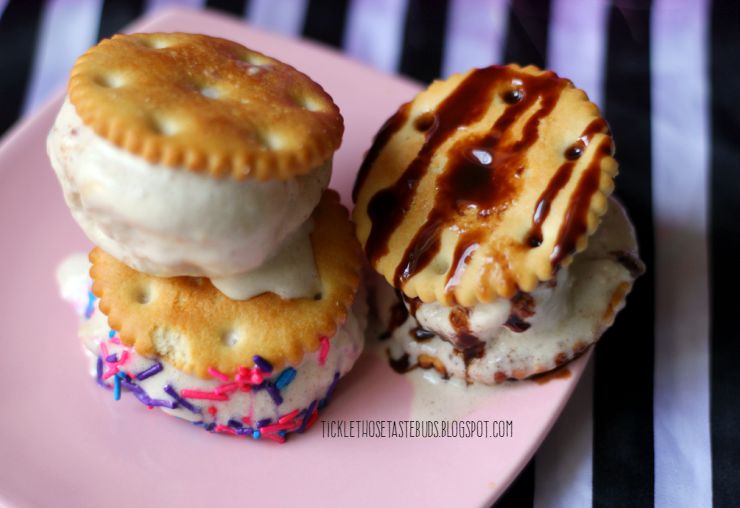 There are many are so many other ways you can use Butter Puff and you can gain inspiration from Peek Freans Butter Puff page for delicious treats. But these ice cream sandwiches are my favorite of all the recipes I've tried/ shared, because it has ice cream and it looks so gawgeaous! You cannot stop yourself from having it.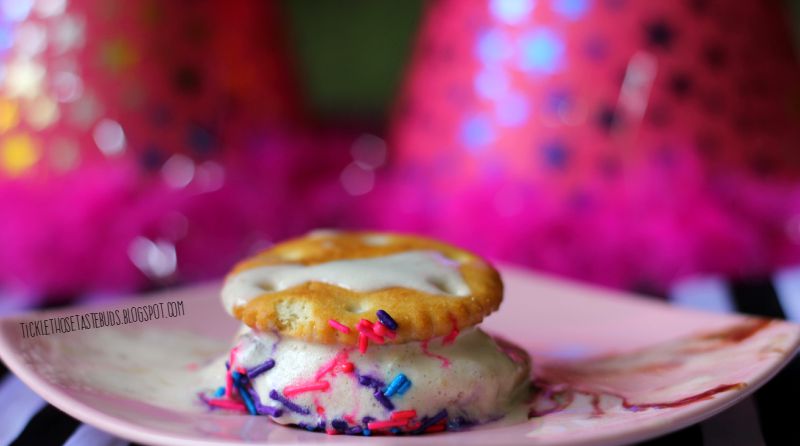 Prepare it for kids, guests, parties, celebrations or to curb your late night ice cream cravings. Having it this way will bring you so much of Happiness that you won't believe how much you missed this in your life (that's an exaggeration) but you're totally going to love it.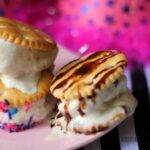 Print Recipe
Butter Puff Ice Cream Sandwiches
Ingredients
2

Half-roll Packs Butter Puff Original Crackers

Ice Cream

(of your choice)

Sprinkles

(to decorate)

Chocolate Sauce

(to decorate)
Instructions
Top one cracker with a small scoop of ice cream. Place another cracker on top of the ice cream and press gently to form a sandwich.

Roll the edges in sprinkles or top them with chocolate sauce

Freeze for at least 1 hour before serving
Enjoy this fun, easy and delicious frozen treat! Next up will be a snack idea for a picnic, don't miss that delicious snack.
Also check out all the delicious #14WaysToButterPuff on Peek Freans Butter Puff Facebook Page
If you need some interesting ideas have a look at these here, here and here