Spring is here and I'm so happy to see my little garden in full bloom, filled with floral scents, its all green and fresh. Nature always inspires me and brings a smile on my face with its creations be it a budding flower or seeing the clouds make different shapes. Today's recipe is inspired from the Spring season and is my inspiration to look at the positive things life has to offer. It's my Mini Chocolate Donuts … yes Donuts!
I must have gotten you all confused on what's the connection between donuts, spring and positive thinking right? Well, it's pretty simple, have you heard that quote:
"Between the optimist and the pessimist, the difference is droll. The optimist sees the doughnut; the pessimist the hole!" – Oscar Wilde
This is the lesson learned from the donuts – to look at the positive things life has to offer. Inspiration is from Spring since my donuts are sprinkled with rainbow sprinkles, it has the color and feel of spring, it all connects, you see 🙂 Here's a picture of my Spring Garden.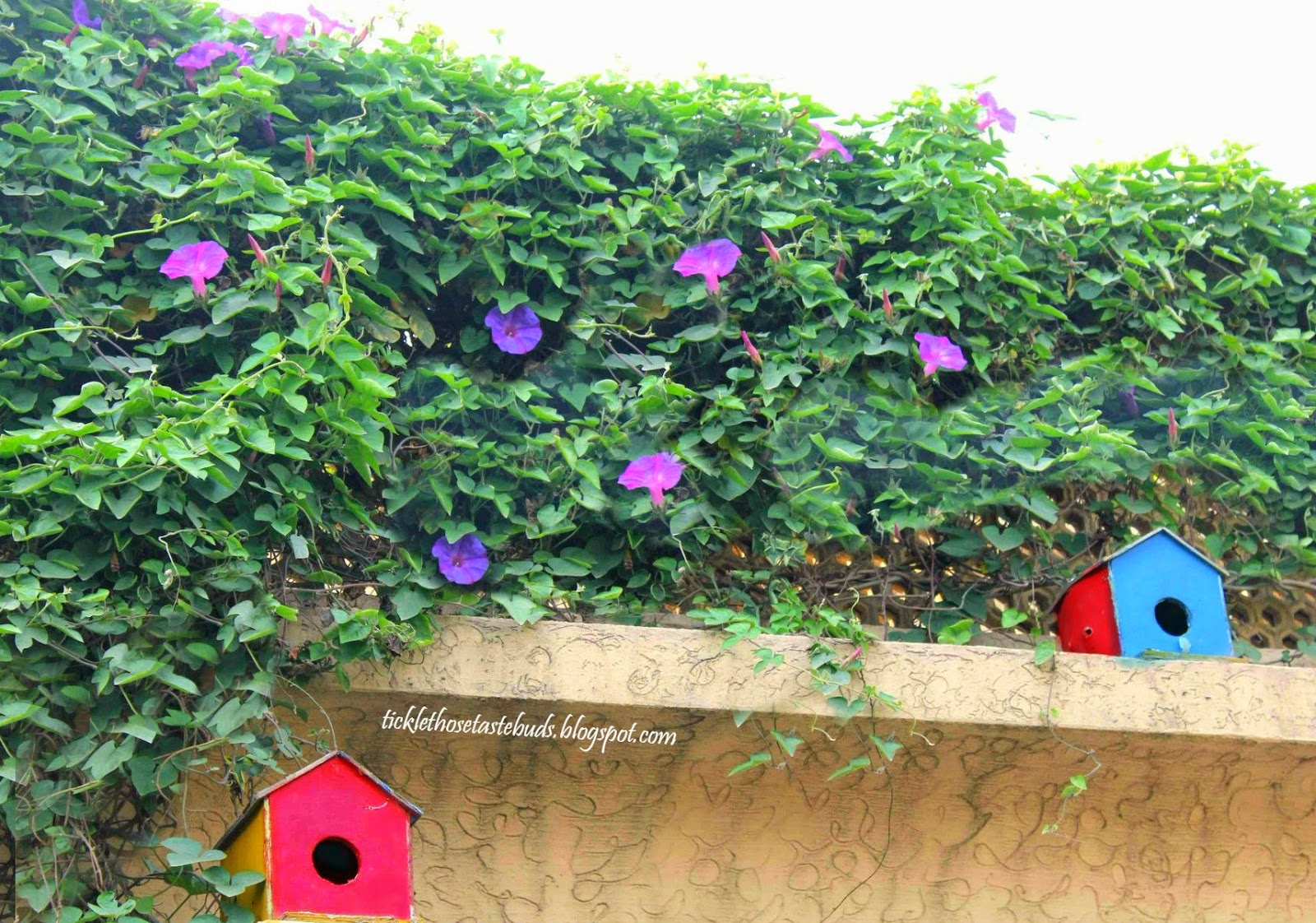 I had this mini donuts pan from Prestige, from quite some time now and had planned to make donuts on my 1st Blogiversary in June this year, but I couldn't wait this long and made these cute little donuts out of it. This recipe is the best recipe for baked donuts, its soft, moist, easy-to-make and delicious! Oh, did I tell you its dairy free? Well.. yes it is, no eggs, milk or butter. Simple ingredients and oh-so-awesome donuts in 15 minutes. Don't believe me? Try it yourself.
Wave good-bye to fried donuts and welcome these baked mini chocolate donuts in your home. The rich chocolatey glaze on the top gives this moist donuts the texture and makes them melt in your mouth.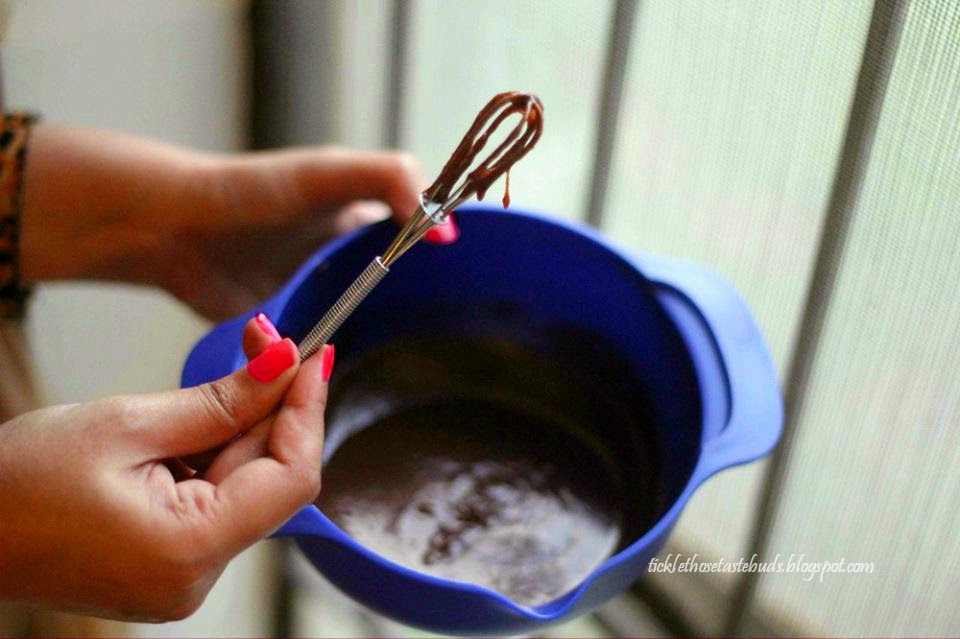 The rainbow sprinkles on the top give it the oomph. But you can decorate with anything you fancy. Do check out the notes below, I'll be giving the Nutella Version of this recipe.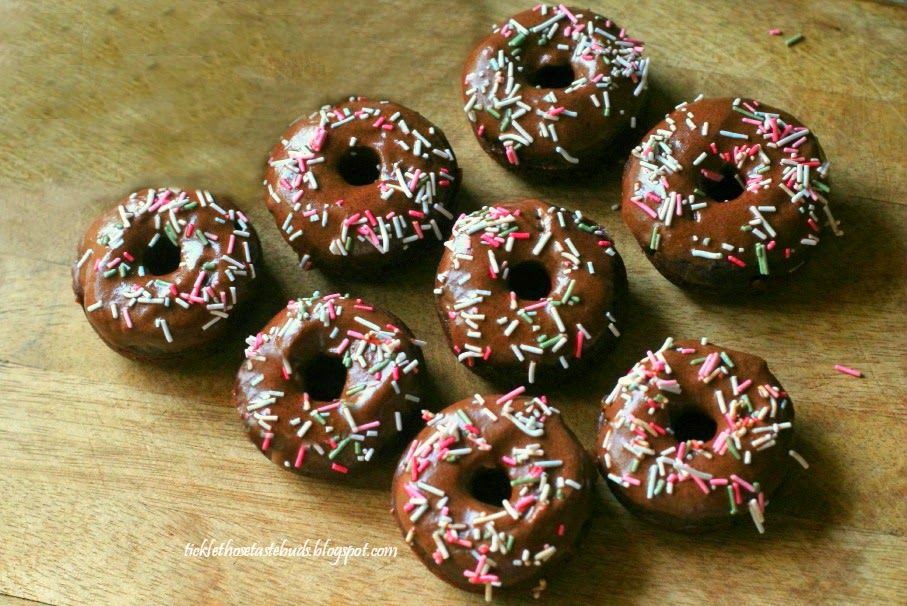 When you make these, make an extra batch because these little cuties will be snapped in just no time at all. Believe me they're that good.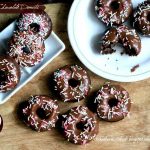 Print Recipe
Baked Mini Chocolate Donuts
Mini Chocolate Donuts – a moist, chocolatey and delicious little treat, easy-to-make, topped with rich chocolate glaze and rainbow sprinkles, its dairy free! The best baked donuts recipe.
Ingredients
Donuts
1/4

Cup

+ 2 Tbsp Flour

1/4

Cup

Castor Sugar

2

Tbsp

Cocoa Powder

1/4

tsp

Baking soda

1/8

tsp

Salt

1/4

tsp

Instant Coffee

2 1/2

Tbsp

Vegetable Oil

1/2

tsp

Vanilla essence

1/4

Cup

Water

1

Tbsp

Corn Syrup

(optional)
Chocolate Glaze
1/2

Cup

Castor Sugar

1

Tbsp

Vegetable Oil

1

Tbsp

Water

2

Tbsp

Cocoa Powder

1/4

tsp

Vanilla Essence

Rainbow sprinkles
Instructions
Pre-heat oven to 180 degrees celsius and prepare the donuts pan by lightly greasing it with oil

In a prepping bowl sieve together flour, sugar, cocoa powder, coffee, baking soda and salt. Whisk together to combine.

Add vegetable oil, vanilla, water and corn syrup and continue to whisk until smooth and well combined.

Pour into 8 donuts pan molds, filling each mold until about 2/3 full and put it in the oven to bake

Donuts will take 10-14 minutes to bake. Remove from oven and let cool in the pan for 10 minutes. After 10 minutes release from molds on to a cooling rack and let cool completely.

Prepare the frosting by whisking together sugar, oil and water until smooth. Add cocoa powder and vanilla essence and continue to whisk until creamy.

Once the donuts are cool, dip them in the chocolate glaze to cover the top and sprinkle some rainbow sprinkles – Enjoy!
Notes
If you've prepared the Chocolate Glaze and Donuts are not yet cool, cover the glaze with a damp tea towel to prevent it from drying out. For the Nutella Version Donuts: Add 4 Tbsp Nutella in the donuts batter along with the rest of the ingredients mentioned. For the Nutella Version Glaze: 1/2 Cup castor sugar, 1 Tbsp Water and 2 Tbsp Nutella (melted). Mix all the ingredients together, slowly add water until the glaze has the right consistency