Essence Cosmetics Pakistan recently introduced amazing makeup palettes in collaboration with four beauty bloggers. In my previous post (here) I shared all the details about the palettes but didn't reveal my favorite one out of all four. Well, it's no surprise my favorite palette is Glow Must Go On by Serena of beautylab.
Highlighters and bronzers are all the rage these days and this palette is all about that Glow. Packaged in a compact cardboard case with a magnetic closure. The design on the palette is inspired by Moroccan theme, it's really nice and looks like a mandala or henna design in beautiful shades of brown, white and gold details on the outside and a contrasting brown and Tiffany blue on the inside of the palette around the cute little mirror. Even the inside fold of the palette says "Shine Bright" – told you, this palette is all about that glow.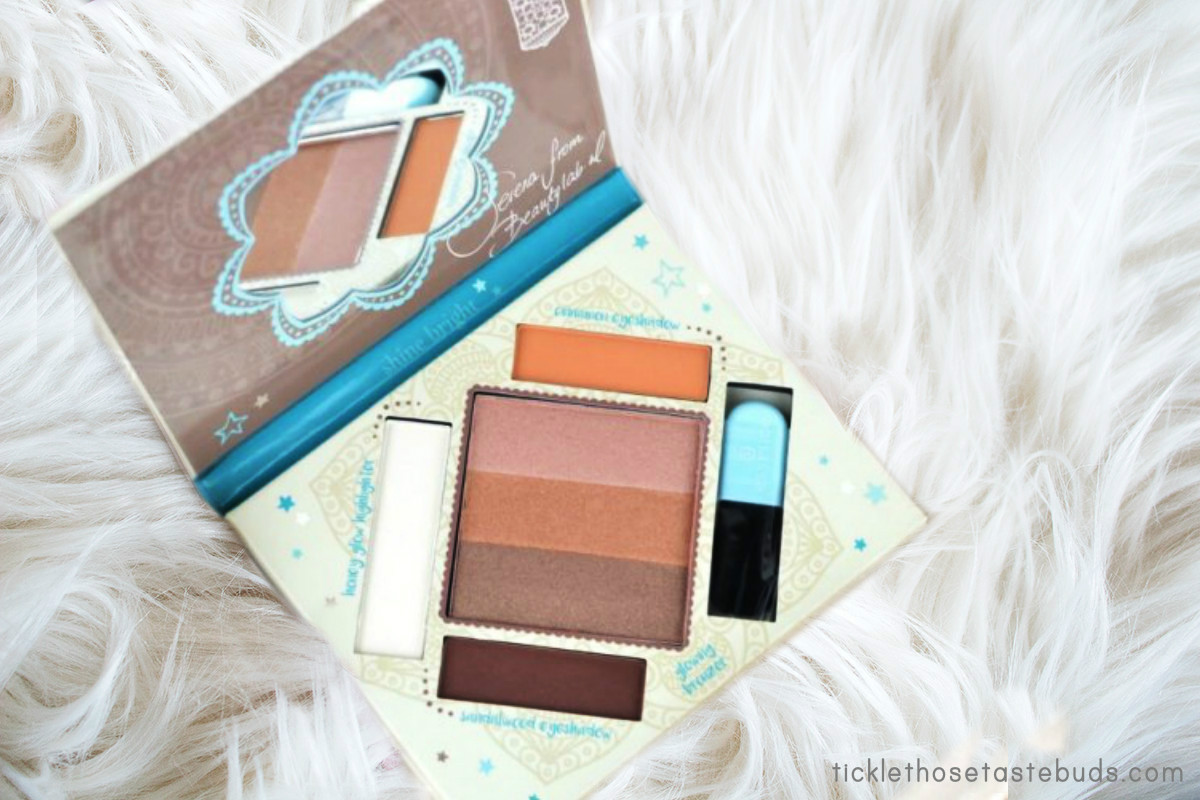 The contents of the palette are very well thought of and they compliment each other really well with their warm undertones. The palette also has an applicator brush as well, I haven't used it but having a brush in the palette makes application a lot more convenient.
It comes with a glowing bronzer in the center of the palette, which is amazing, it is being referred to as a dupe to Bobbi brown shimmer brick! I haven't used the Bobbi brown shimmer brick, so can't comment on how close this is to it but has very nice shimmer. The highlighter Honey Glow is a perfect pearly white with a hint of gold, just perfect for that radiance on cheek bones this season. The two eye shadows Cinnamon and Sandalwood are nice matte warm shades for that nude look.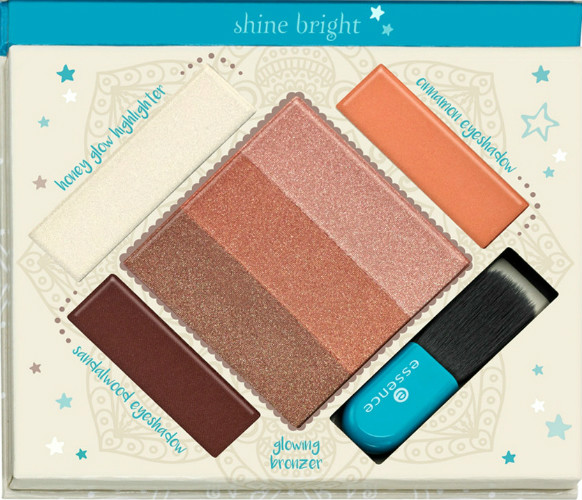 The glowing bronzer is absolutely gorgeous. All three can be applied separately or by mixing together. I like to mix them up for a beautiful rose gold shade and use it on my cheeksfor that nice glow. These shades can be used as eye-shadows too.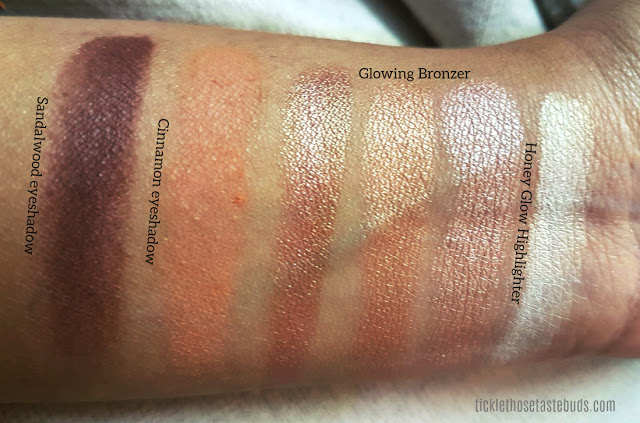 Honey Glow Highlighter in the palette is my favorite, it's honestly very beautiful. Nice pearly white with a hint of gold makes it so gorgeous. I use it on my cheekbone, inner corner of my eyes and under my brows too. It literally does the job well and I can assure you won't be able to stop looking at that highlight in the mirror. This one is also said to be a close dupe to Nars Albatross – I'm not sure if it is a dupe, but if it is then at this price it's amazing. I think Essence should make this into a full-size highlighter and a permanent product of their make up range – It's that good!
The eyeshadows are nice earthy shades. They're not too pigmented as matte shades would, but are soft and have little fall out. Cinnamon is less pigmented and you really have to build up the product to create the shade but it goes really well with Sandlwood for an everyday smokey look.
I created this look here with all the products in the palette and found this to be an amazing one for my everyday look.
Overall I think this palette is amazing, you can do so much with it and create different looks by mixing the colors. Also at such an affordable price of Rs. 920, you get dupes for two high-end products – isn't that amazing? It's so light in weight that you carry it on the go.
You can buy this palette from Essence Pakistan Facebook page here