We are only 3 days away from 14th August, Independence Day celebrations and can feel the enthusiasm in the people. Every place has turned green and white, there are Independence day special discounts and Independence day special collections have also hit the stores. I already have bought my special Kurta for Independence day (which I'll reveal later sometime) and decided to do some Independence Day Nail Art to go with it.
This Nail Art is super easy and so wearable. With only 4 nail products you can achieve this nail art in just no time at all and can flaunt your sparkly nails. As this one's an Independence Day Special post so the nail colors had to be green and white but then I added some glitter on it to give it some bling and loved how sparkly and pretty it turned out.
It's just one simple trick and for that you need to be a Mani Pro to get fancy looking set of nails. Give it a try (in your choice of colors perhaps) and if you're really cool (which you definitely are) you'll share the picture of your sparkly nail art in the comments below.
Lets get started:
Things you'll Need
Green polish
White polish
Green Glitter polish
Clear Top Coat
Makeup sponge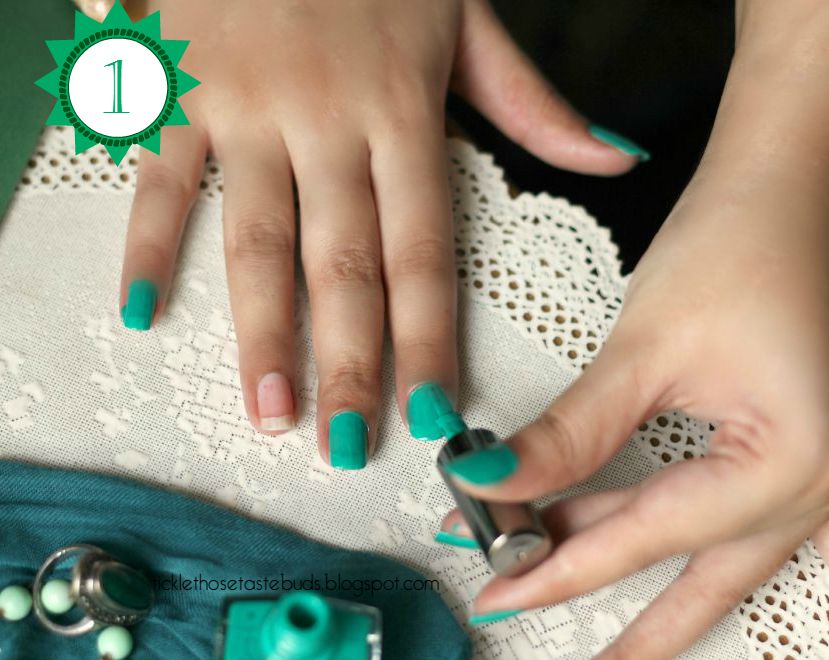 Step 1: Apply Green polish on nails including thumb, except the ring finger.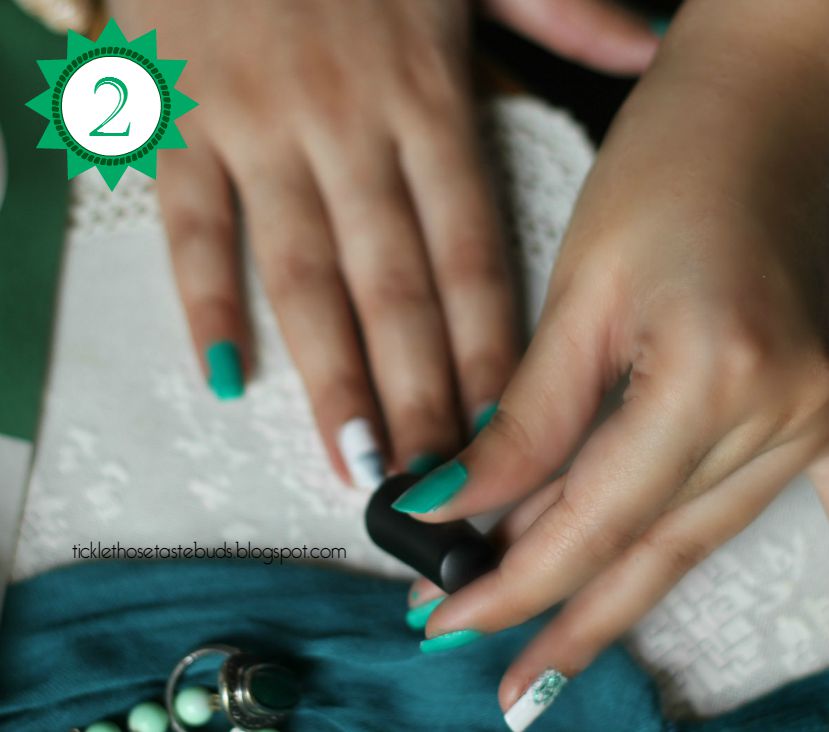 Step 2: Apply white nail polish on the ring finger nail. You can alternate green and white nail color on the fingers too.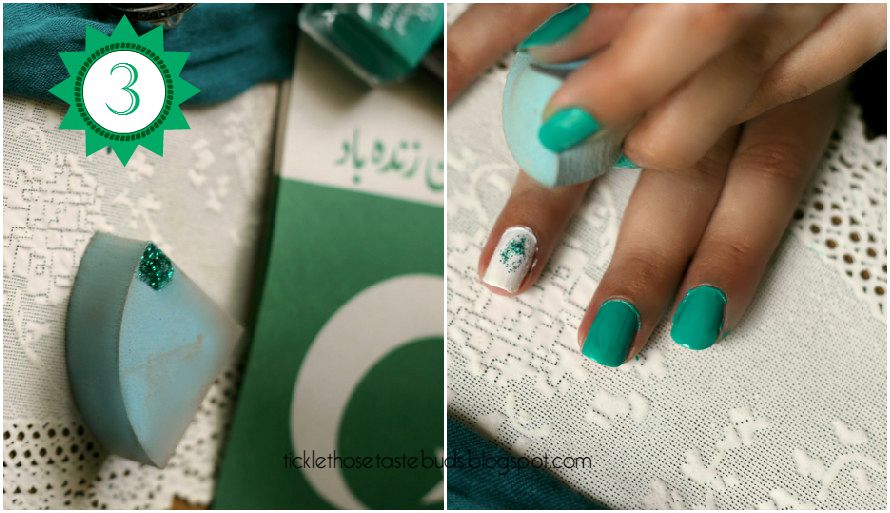 Step 3: Here's the little trick we talked about and why I said we'll be using a make sponge. Apply glitter nail polish to the corner of the make sponge. While its still wet dab it on to the white nail color near the bed of the nail. Dab as much to make the glitter dense and as sparkly you want it to be.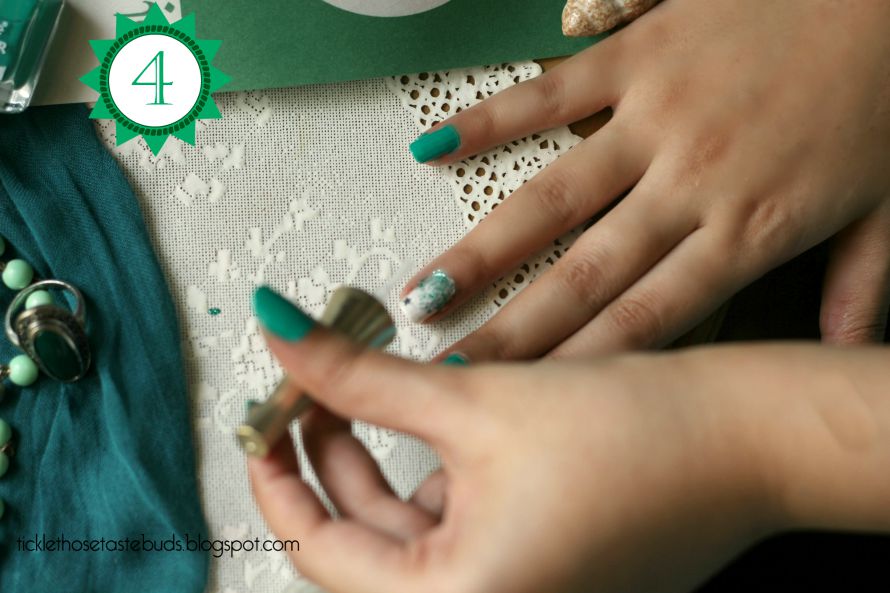 Step 4: Apply a clear top coat immediately to smooth out the glitter. Apply to the other nails as well to give it a more finished look. I also applied a little star on the corner of my glittered nail.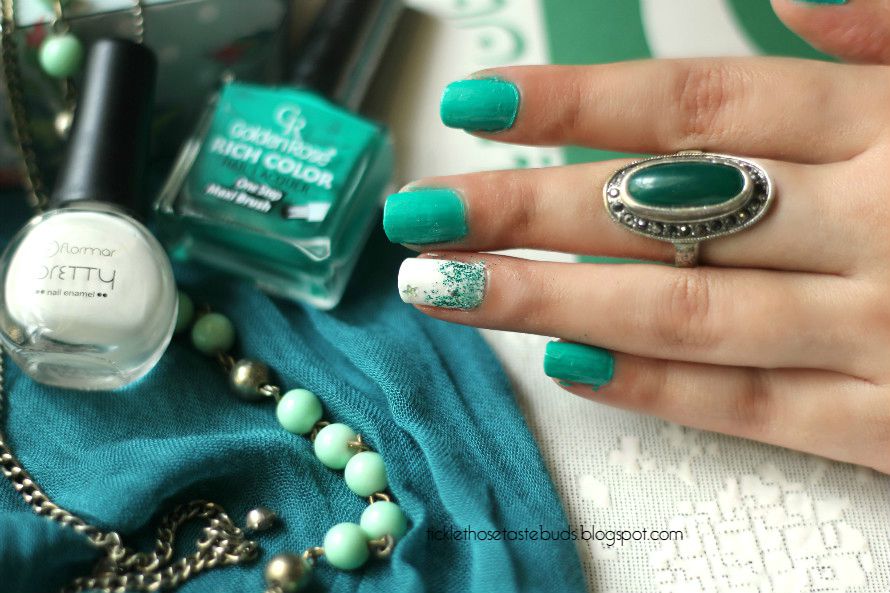 And that's the final look. Pretty simple right? Give it a try and tell me how much you love it.
Products Used
Green Nail Polish – Golden Rose Rich Nail Lacquer in No. 18, White Nail Polish – Flormar Pretty in P03, Top Coat – Golden Rose Paris clear top coat, Green Glitter Polish – Golden Rose Jolly Jewels in No. 107
Happy Independence Day!