Got left-over rice? Let's give it a new delicious twist. Sounds great, right? As part of the series of recipes with Rice that are creative, fun and delicious, this recipe of Vegetable-Stuffed Rice Balls is not only delicious but is an awesome way to use those left-over rice and turn them into crispy and flavorful snack.
Inspired by the Italian favorite Arancini (Italian Rice balls) that are made with Risotto (Arborio rice, an Italian rice variety), these Vegetable-Stuffed Rice Balls are made with Basmati Rice. I've used Reem ka Steam Basmati Rice for creating this recipe. I had so much fun working on rice recipes and specially with Reem ka Steam Rice as the rice quality is great. It's long grain rice, fragrant and takes less time to cook too.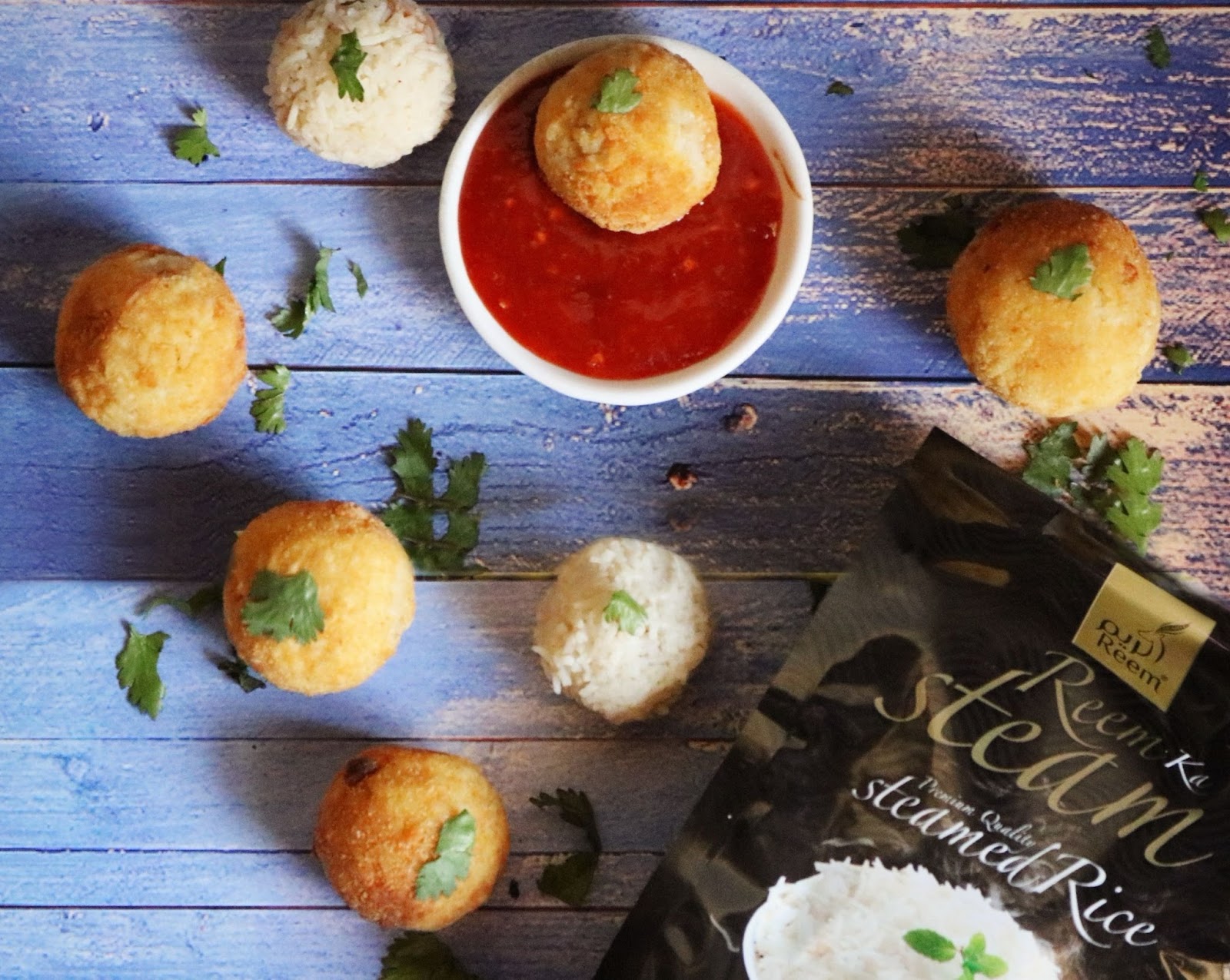 What makes these rice balls even more exciting is the stuffing. The crisp outside, soft creamy inside with colorful vegetables, the combination is delicious. The breadcrumbs give the added crunch to it, making it even more crispier. I've used vegetables as stuffing for rice balls, you can use meat, cheese or any kind of stuffing as per your liking. You can be as creative as you want and go according to your taste palette.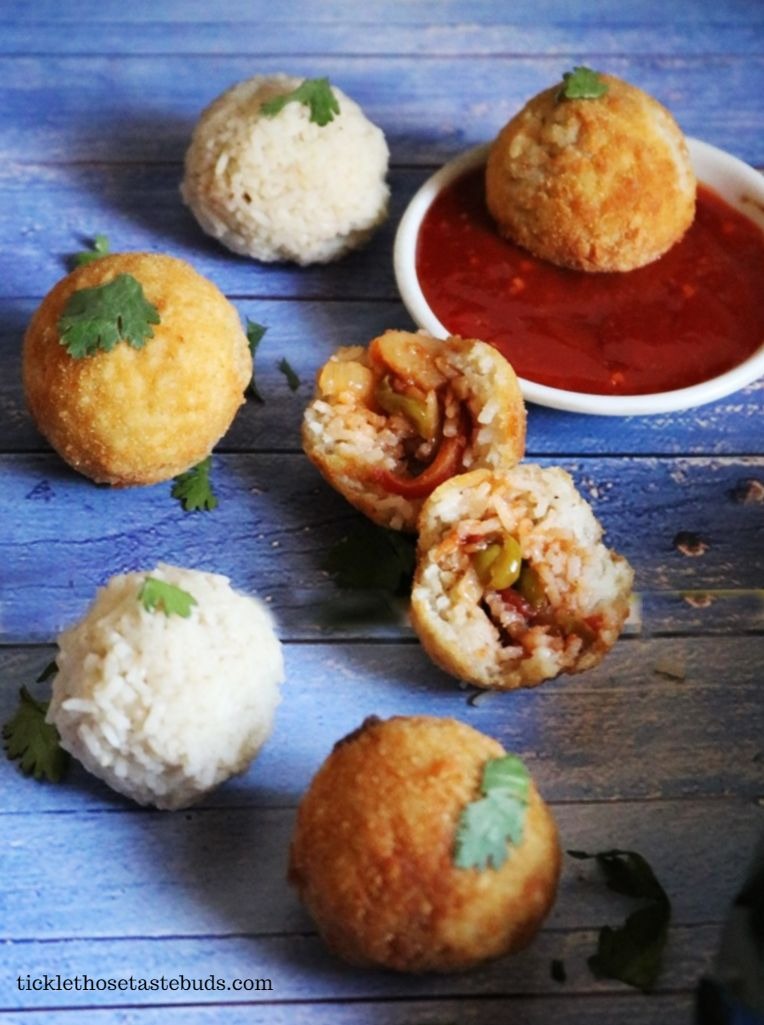 If you like this recipe, check out other ones on the series Rice Recipes here and here.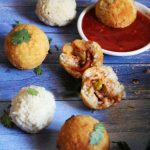 Print Recipe
Vegetable-Stuffed Rice Balls
Crunchy deep-fried rice balls stuffed with vegetables and a hint of sauce. A great way to use those left-over rice and turn them into an exciting snack
Ingredients
For Rice
2

Cups

Reem ka Steam Basmati Rice

(Cooked)

1

Cup

Chicken Stock

1/4

tsp

Black Pepper

(crushed)
Vegetable Stuffing
1/2

Cup

Mixed Vegetables

(chopped)

3

Garlic cloves

(minced)

3

green chilies

(finely chopped)

1/2

Tbsp

Soy Sauce

1/2

Tbsp

Chili Sauce

1/2

tsp

Salt

(or to taste)

1/2

tsp

Black Pepper

(crushed)

Mozzarella Cheese diced

(as needed)

1

Tbsp

Vegetable Oil
Breading
Flour

2

Eggs

(beaten)

Breadcrumbs

Oil for frying
Instructions
Cook Reem ka Steam Rice according to package instructions.

In a large sauce pan bring Chicken Stock to a boil add rice and black pepper. Cook over a very low heat, stirring frequently until the stock has been absorbed. Rice will look overcooked but a perfect texture for rice balls. Keep aside to cool completely or refrigerate overnight.

In another sauce pan over medium heat add oil, green chilies and minced. Saute until light golden and fragrant. Add the vegetables and the seasonings and stir. Cook until the vegetables are soft. Taste check and adjust the seasoning as needed.

Prepare the breading station: In a deep plate beat the eggs and season with a little salt and pepper. In two other deep plates keep flour and bread crumbs.

To make the rice balls: Put some cooled rice in your hand keeping it cupped shaped (make sure you wet your hand a bit for easy handling) and flatten it. Place a tablespoon of filling and a pice of mozzarella in center along. Add a little more rice on the top and start closing it around filling into a ball shape.

Dust the rice balls with flour, then roll in the egg and then in breadcrumbs until completely coated.

Heat the oil in a deep frying pan and fry the rice balls until golden. Drain on kitchen paper.

Serve hot with Chili Sauce.